Turkish police fire teargas at Syrian refugees in camp protest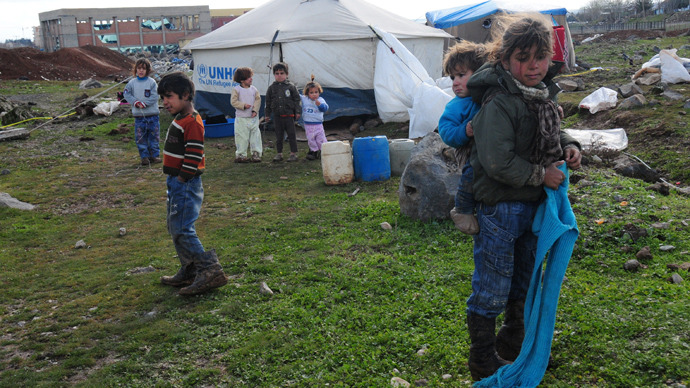 Turkish military police used water cannon and teargas to break up protesters at a Syrian refugee camp, who were venting their anger at living conditions after an electrical fire left one person dead and three seriously injured.
The fire broke out allegedly because of an electrical fault, which set a tent on fire early on Wednesday morning, killing a child and injuring three others from the same family. They are currently in a critical condition in hospital.
Protestors at the Suleiman Shah site, said that many people were wounded in the clashes.
However, Turkish authorities gave a different version of events. An official said residents became enraged when camp guards turned away about 200 Syrian refugees trying to get in.
He added that there was no more room left at the camp, which already houses 35,000 people.
Turkey is struggling to look after the ever greater number of refugees from Syria. The United Nations estimates that more than 260,000 Syrians have taken refuge in Turkey alone, although Ankara says the figure in more like 400,000.
Antonio Guterres, the UN High Commissioner for Refugees (UNHCR) said on the 6th March that over a million refugees had left Syria since the conflict began two years ago and that millions more have been displaced internally.
You can share this story on social media: