'Terrorist organization'? Turkish hackers face quarter-century prison terms
Published time: 10 Oct, 2012 00:00
Edited time: 10 Oct, 2012 04:00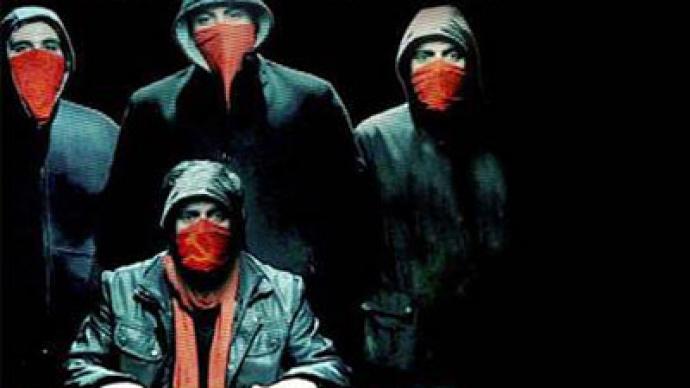 Members of the RedHack group are facing up to 24 years in prison after prosecutors qualified their activity as aiding "an armed terrorist organization." The defense claims the allegations are part of state policy of targeting the opposition.
­Turkish hacker group RedHack is being held responsible for taking down the central Turkish police website in February, while simultaneously attacking 350 additional police websites across the country. The hackers are also suspected of various other illegal online activities including attacks on government agencies and leaking sensitive information from the interior and justice ministries.
In July, the group leaked the identities of some foreign diplomatic personnel working in Turkey. Following the incident, the prosecutor requested that the group be listed as a terrorist organization.
The group has denied the allegations via social networking websites, saying 10 people, including three university students currently being tried, have no ties with the group and that the allegations of terrorism are simply part of Ankara's policy against all of its opponents in the country.
"We just demand freedom and unlimited information. That's why they call us terrorists. Those ten people have no ties with us;  they are only innocent people who shared the news [online] about us," a RedHack member told the Hürriyet Daily.
A tweet from the organization also read, "even if we had broken in and destroyed their computers with an axe, they wouldn't ask for such punishment," and added, "They are trying to intimidate."
RedHack is a political, left-wing, online alliance founded in 1997 that uses "defacement hacking" to "raise awareness of the poor against the elite that tries to strip our rights and freedoms," the group claims on its website.
Their aim is to attack and delete all files from sites that "belong to fascists, individuals that are the enemies of the people, government, legal parties" and so on.
As such, it has been linked by the government to other alleged extremist organizations such as the Revolutionary People's Liberation Party/Front (DHKP/C) and the outlawed Kurdistan Workers' Party (PKK).
"It has been determined that [RedHack] has lent support to Marxist, Leninist, Maoist, leftist and separatist terrorist organizations," the official indictment read. "Hence, even though they are not members of those terrorist organizations, RedHack members can be considered to have perpetrated crimes in the name of those organizations."
Some lawyers believe that the eight- to twenty-four-year prison sentences demanded by the prosecution do have a legal basis.
"When political hacking attacks were taken into account under Turkey's present anti-terror laws, there was no doubt that suspects could receive long prison terms," lawyer Yavuz Mavioğlu told the Daily News.
Others say that the indictment linking RedHack to armed organizations makes no sense.
"When none of the protests involve arms, the indictment's plea for imprisonment is nonsensical," Yusuf Güzel, one of the lawyers from the RedHack, trial told YurtTR. 
The trial, which is scheduled for November 26, has also sparked a fierce debate in the country, especially as three of the defendants have already been held in custody for seven months. A politician from the main opposition Republican People's Party has accused the government of building an empire of fear, and asserted that the entire operation was a sham set up to "recover, over a couple of youngsters, the damage done to the public opinion after the police hacking."