Red Army hero 120: historians still search for truth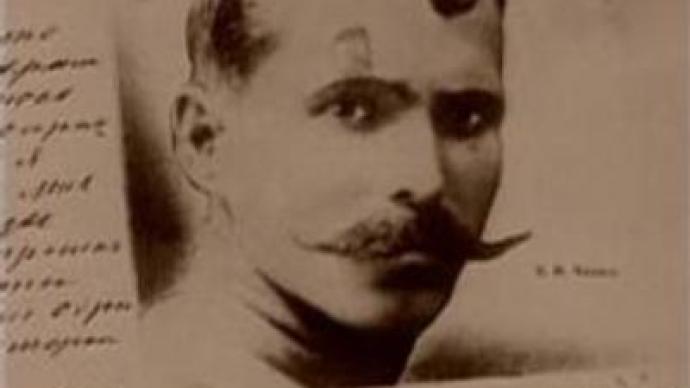 It is 120 years since the birth of Vasily Chapayev, one of the most famous heroes of the Russian Civil War, which lasted from 1917 to 1922. He died in 1919, but the legends surrounding him have lived on.
Not much, however, is known about the Russian soldier and military commander Chapayev. He started as an officer in the First World War. During the Revolution of 1917 he joined the Bolsheviks, Russian Social-Democratic Labour Party, and fought against the monarchist White Army in the Russian Civil War, being a Bolshevik Red Army commander. He died in a battle in 1919. Vasily Chapayev became a Soviet hero when a film glorifying him was shot in 1934. The movie turned him into a kind of a folklore character as there's little evidence of his real life. Even the major Russian film and photo archive, which contains kilometres of Civil war films, has only 14 seconds of an authentic newsreel.
So, much of the official story is nothing but legend. The most dramatic shots in the film show Chapayev being shot and drowning while crossing the Ural River.His granddaughter Vasilisa describes what Chapaev's comrades told about his death.
'He was injured in the stomach, the head and arm. The order was given that he should be taken over the Ural River. He died while being transported,'
she says.A hero on the battlefield, Chapayev was not very lucky in marriage. During the First World War his first wife left him. And when he was fighting for the Bolsheviks in the Red Army the second one also deserted the family.
'Well, she was a real flirt, my stepmother! She would play around with the foreman of the artillery warehouse, 10 years younger than her!'
Klavdiya Chapayeva, the hero's daughter says.Meanwhile, curators of the museum named after Chapayev are battling on another front.
They are trying to fight myths, jokes and legends which are trailing after the name of Vasily Chapaev for many years. However, in spite of the Soviet propaganda and research by modern historians, he is remembered by modern youth as an anecdote hero.
You can share this story on social media: