Raising of wrecked pleasure boat suspended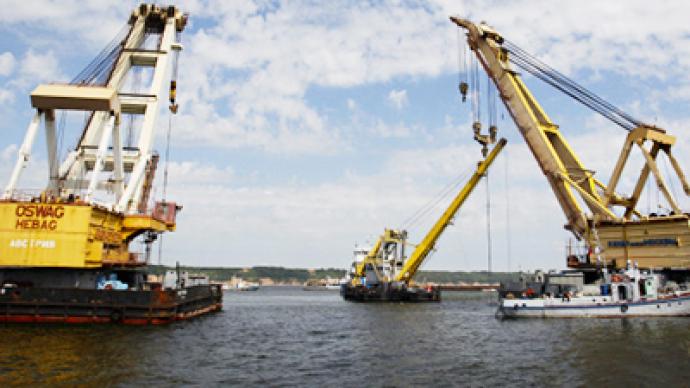 The raising of the sunken passenger ship Bulgaria from the bottom of the Volga River in Russia's central republic of Tatarstan has been suspended as the vessel's center of gravity has moved causing the bow to dig into the river bed.
Rescuers will continue to raise the Bulgaria when its weight has been distributed evenly between all lifting cranes, Deputy Transport Minister Viktor Olersky said.On Friday morning the engineers successfully detached first the stern of the ship and then its bow from the sticky mud of the river bed.Now two floating cranes will partially lift it from the water. This will allow the water to be pumped out, after which the vessel will be taken to a floating dock.The plan is weather-dependent and difficult, and earlier work was dogged by technical problems.The river cruiser Bulgaria with 201 people on board sank on July 10. Only 79 people survived, while 8 bodies are still missing after the tragedy.Meanwhile two suspects have been charged with violation of safety regulations resulting in loss of life, the  Investigative Committee said. Svetlana Inyakina, director of the ship's operating company, and Yakov Ivashov, chief expert of the river transport registry, were earlier arrested. The Bulgaria is believed to have sunk due to its poor technical condition. The operator apparently saved money by not maintaining the vessel and the regulator was coerced to turn a blind eye to the state of the ship, witnesses said.Also a criminal case has been launched against the owner of the sunken ship over allegations of rigged book-keeping. The company's director apparently failed to report leasing out the Bulgaria, thereby violating  the rights of shareholders, reports the Kommersant newspaper.The director, Valery Neznankin, also headed the firm which leased the ship, so he de facto handed over Bulgaria to himself. The ship was further sub-leased to Inyakina's firm. Earlier media reports said the two were relatives.Police suspect more financial crimes may be unearthed in the investigation.
You can share this story on social media: