Yemen's president urged to step down immediately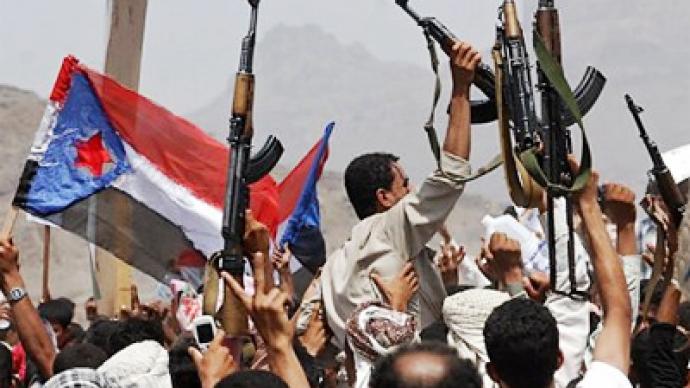 Yemen has witnessed thousands of opposition supporters demonstrating in the capital and other cities. The protests come a day after the president pledged not to seek another term in office.
On Thursday, Yemeni opposition gathered thousands of protesters to hold a 'Day of Rage' in the capital Saana and other cities, demanding the resignation of President Ali Abdullah Saleh. Saleh has been in power for over 30 years. Yemen is now ranked one of the poorest countries in the Middle East with nearly half of Yemenis living below the poverty line of two US dollars a day, according to the Associated Press. Saleh's current presidency expires in 2013 but recently proposed amendments to the constitution could have allowed him to extend his term of office for ten more years. It caused massive protests in January, calling for Saleh to step down. On Wednesday, Saleh addressed the Assembly saying:"I won't seek to extend my presidency for another term or have my son inherit it." His son, Ahmed, like the son of Egypt's President Mubarak, was expected to succeed him. Saleh's announcement did not calm the protesters who demand his immediate resignation. The opposition called for demonstrations in all provinces.Supporters of the current government also gathered for a rally accusing the opposition of trying to create chaos.Police have been seen to open fire in an effort to break up the anti-government protest, AP reports. Three demonstrators have been wounded, according to security officials.
You can share this story on social media: