300 radioactive Japanese cars stopped at Russian border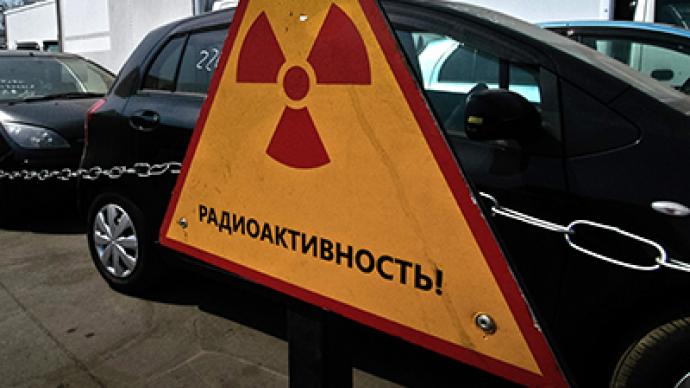 Customs officials have stopped 300 radioactive cars from getting into Russia from Japan since the Fukushima nuclear disaster last year, as part of an ongoing monitoring operation.
"We have inspected 150,000 vehicles as part of this monitoring mission. Three hundred units that have been seized indicated a level of radioactivity," said Gennady Onishchenko, the head of Russia's consumer rights watchdog. After the Fukushima Daichi nuclear disaster in March 2011, the Russian government has implemented a monitoring mission whereby all imports from Japan, including food and consumer goods, are checked for radioactive contamination.Since the mission's inception, experts have checked 500,000 shipments, 908 ships, 473 aircraft and more than 42,000 people that have arrived from Japan.Russian authorities, together with the EU and World Health Organization, are keeping a watchful eye on all the food imports entering the country through its far eastern border."We import very little food products from Japan, but we have restricted a number of the country's provinces from delivery. The Japanese side has shared with the international community the data on provinces which have a dangerous fallout of precipitation," said Onishchenko.However, fish caught off the shores of Japan show radioactive signs, according to the official.Speaking about the Fukushima disaster, Onishchenko stressed that this is the "first time we have encountered a contamination threat from another state."In August, Russia's Consumer Rights Organization will mount a scientific expedition with the support of the Russian Geographical Society, to establish if in fact there is a health threat from the fish stock off Japan's coast.
You can share this story on social media: