Record radiation found in fish near Fukushima nuclear plant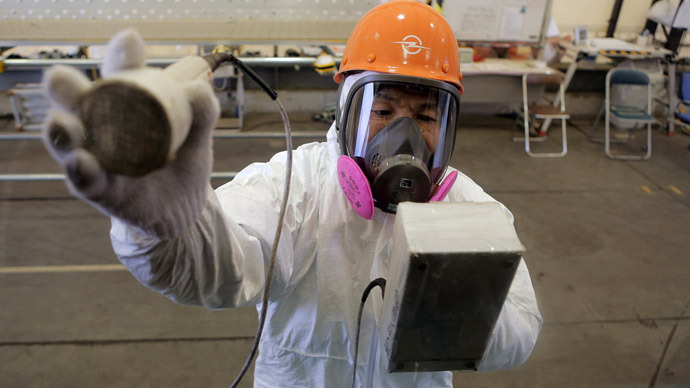 A record quantity of radioactive cesium – 7,400 times the country's limit deemed safe for human consumption – has been detected in a greenling fish in the waters near the crippled Fukushima plant, two years after the nuclear disaster.
Tokyo Electric Power Co (TEPCO), which runs the Fukushima Daiichi Nuclear Power Station, discovered a record 740,000 becquerels per kilogram of radioactive cesium in the fish, Kyodo News reported.

The operator installed a net on the seafloor of the port exit near the plant to prevent the fish from escaping.

The bottom-dwelling greenling fish was found in a cage set up by TEPCO inside the port next to the Fukushima Daiichi plant, a utility official told AP on condition of anonymity.

The company also indicated that the previous record of cesium concentration in fish was 510,000 becquerels per kilogram detected in another greenling caught in the same area, TEPCO said.

In January, a fish containing over 2,500 times Japan's legal limit for radiation in seafood was caught in the vicinity of the nuclear plant, the facility's operator reported.

The March 11, 2011, earthquake and tsunami damaged the plant, causing meltdowns that spewed radiation into the surrounding soil and water. The disaster forced the evacuation of 170,000 local residents.

Some experts have speculated that radioactive water may be seeping from the plant into the ocean; this may have been confirmed after bluefin tuna caught off the coast of California tested positive for radiation poisoning at the end of February.

Most fish along the Fukushima coast are banned from market.

You can share this story on social media: