Mutant rabbit born near Fukushima plant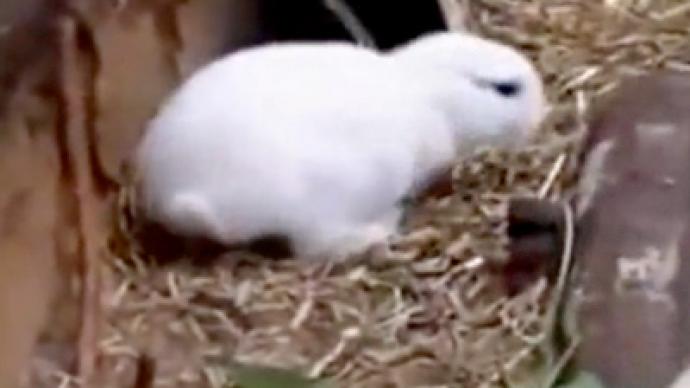 The birth of a white rabbit with no ears not far from the damaged Fukushima power plant in Japan has sparked fear in locals.
The animal is a living reminder of the danger that radiation leakages may pose, reports Italian Corriere TV, branch of the newspaper Corriere della Sera.The Fukushima nuclear power plant was damaged by the powerful earthquake and the subsequent tsunami on March 11. Authorities evacuated all residents within 20 km as the reactors went into meltdown. The exclusion zone was later extended to 30 km.The mutant rabbit was born in a village just outside the perimeter.
You can share this story on social media: