Japan should have made core meltdown public – Russian minister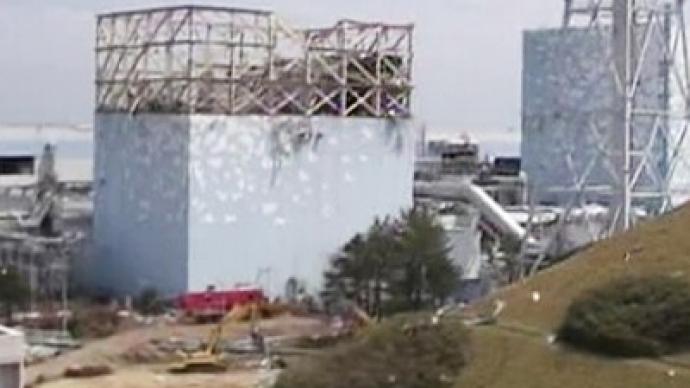 The Japanese company that runs the Fukushima nuclear plant admitted three of six reactors damaged by the tsunami actually suffered meltdown within days, a shocking revelation that's left many wondering why the information was not made public sooner.
The 9.0-magnitude earthquake two months ago triggered a massive tsunami that killed as many as 25,000 people and wrecked the facility and raised fears of a radiation leak.An area stretching 30 kilometers around the plant was evacuated. Russia's emergencies minister, Sergey Shoigu, said the Japanese government should have released the information about the affected area, so that the world could assess the real scale of the catastrophe."When we started getting the first reports about the devastating tsunami, it was of course a tragedy for Japan," Shoigu said. "But I think the authorities should've immediately given the information about what else was located on this territory.""Fukushima is a big red dot today – everyone's watching the radioactive activity there," he said. "But what happened to all the disposal facilities, factories and plants? The authorities should've told the world about it, so that we could assess the damage because it was all washed into the ocean. The tsunami submerged the land, and then the waters receded, taking it all back.""And after this tsunami, there were so many aftershocks, which were so powerful – no one can remember anything like that before," Shoigu added. "If the area hit wasn't so densely populated, the consequences wouldn't have been so disastrous. Russia drew a lesson from the tsunami in Thailand in 2005. We built a tsunami warning system in our Far East. Also, there's a ban on building potentially dangerous facilities in a tsunami area.""The main lesson we all should learn from this catastrophe is that we need to weigh all the risks and decide which structures can be built in a potentially dangerous area, and which cannot," Shoigu concluded.
You can share this story on social media: