Qatar joins other Gulf States in clamping down on online media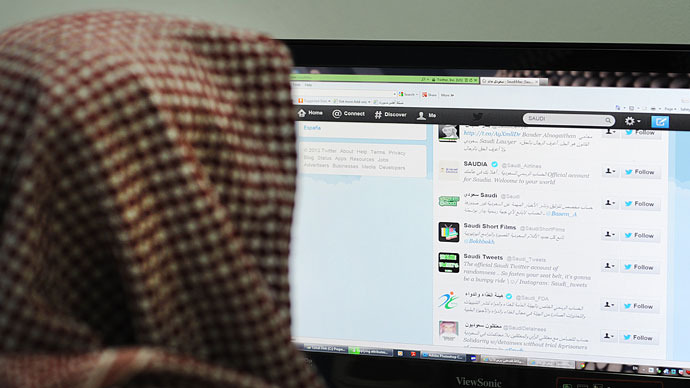 The Gulf nation of Qatar is set to approve a range of new measures that aim to monitor online activity by its citizens, and could well lead to punishment for websites and users that breach the 'general order'.
The draft of the country's new media laws has moved on to an advisory council for final approval, and has been expected at least for the past year.

In March, Hamad bin Abdulaziz Al Kuwari, Qatar's Minister of Arts, Culture and Heritage, publicly stated that social media would be covered by the new media laws as "it is the most important form of free expression in the present world."

Now, as AP reports, Qatar will seek wide leeway that could see consequences for online items considered a threat to 'state security', and it further outlaws news, video or online posts that violate the 'sanctity' of a person's private life, regardless of whether it is slanderous.

The new measures seem to resemble those enacted in other Western-backed Gulf states such as Kuwait and Bahrain, which have sharply increased arrests linked to social media posts that insult or otherwise undermine rulers.

In Bahrain, the government has gone through great lengths to project a positive public perception, and has been intolerant of activism over media such as Twitter since it first began to experience a swell in demonstrations brought on by the Arab Spring.

Bloggers in Bahrain, as well as in Kuwait, have been subject to prosecution for comments deemed seditious or 'blasphemous' against the monarchies. In September of last year, for example, a high court in Bahrain sentenced prominent independent blogger and human rights activist Abduljalil Alsingace to life imprisonment on charges of 'plotting to topple' the country's leadership.

According to the Committee to Protect Journalists, in 2012 Bahrain saw some of the worst conditions for journalists in the country since King Hamad bin Issa al-Khalifa assumed power in 1999. CPJ documented three journalists' deaths, dozens of detentions, deportations, and smear campaigns.

In the case of Qatar, Jamie Ingram, a Middle East analyst at IHS Global Insight, sees similarities between the country's new online media regulations and those of other Gulf nations.

"The law in Qatar and the UAE are strikingly similar … the UAE enacted this legislation in November of last year and Qatar's now following suit. They're very concerned by the potential for unrest and there have been restrictions on freedom of speech and this law is simply acknowledging modern technology and catching up to technological developments," Ingram told RT.  

While very quick to react to breaches of democracy in other nations, the West has been reluctant to openly criticize its allies in the Gulf region as the need to maintain the status quo.

"Western countries still want to see stability in the region and the continuance of the status quo, so this overrides any concerns that they may have. Yes, they have attempted to put some pressure on Bahrain, for instance, but overall they want to see the status quo maintained," says Ingram.

You can share this story on social media: