Qatar plans to buy 200 German tanks – newspaper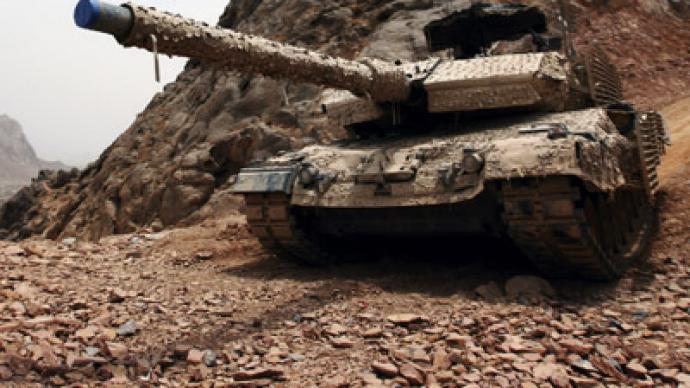 Qatar's Ministry of Defense intends to buy up to 200 Leopard tanks from Germany for some 2 billion euro. Exploratory talks between the Krauss-Maffei Wegmann Company and Qatar military delegation are already through, reports Der Spiegel magazine.
The magazine has not disclosed the source of the information.Currently the Qatari military has 30 French-made AMX-30B2 Brenus tanks developed and delivered to the customer in the late 1980s.Der Spiegel revealed that the German Security Council, consisting of the Chancellor and the key ministers, has not yet discussed the issue of selling tanks to Qatar, though the Economy Ministry and the Chancellery are expected to back the deal.The news comes as a most welcome addition to earlier reports this year that Saudi Arabia is intended to buy the same Leopard 2 tanks from the Krauss-Maffei Wegmann / German Rheinmetall industrial group consortium in a record quantity of up to 800 units.Despite rising opposition from some political parties which call into question Qatar's human rights record, Germany's recent arms sales initiatives are securely supported by the defense industry lobby's call for the revision of the German arms sales policy. The lobbyists insist that the "blacklist" of countries to which German arms should not be exported to must be reconsidered.It must be noted that most of the oil rich states of the Persian Gulf – Bahrain, Kuwait, Qatar, Saudi Arabia and the United Arab Emirates – have started modernization of their armed forces and announced multibillion-dollar arms purchases in anticipation of a possible conflict between the Islamic republic of Iran and the US-led coalition of Western democracies and their Arab allies.Official Tehran has never hesitated to share the progress of military modernization in the country that started decades ago when the West refused to sell Iran arms after the Islamic Revolution of 1979.