Arms supplies to all sides of Syrian conflict should be halted - Putin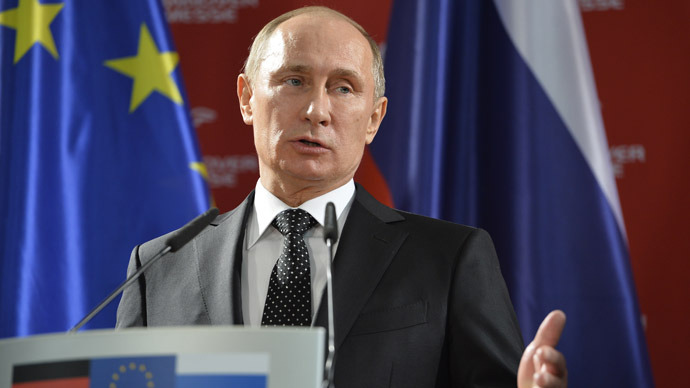 It is necessary that arms imports to all sides in the Syrian conflict are halted, Russia's President Vladimir Putin said in Hannover, adding that Russia is ready to discuss this.
 "As for Syria we don't have a solution yet. What do I think should be done? Halt arms import to the country, but to all sides of the conflict," he said at the annual industrial fair in Hannover.
Responding to the allegations of Russia supplying weapons to Syria, Putin said, "We supply the legitimate regime. This is not prohibited by international law."

Moscow has repeatedly said that it is only fulfilling contracts that are already signed, which includes sending only defensive weapons.

On Friday, talking to German press, the president cited a New York Times report according to which rebels have recently received 3.5 tons of weapon and ammunition.

"There are international legal norms stating that it is unacceptable to supply arms to the armed groups that strive to destabilize the situation in a certain country with the use of arms," Putin said, describing the situation in Syria as "a disaster" and "a catastrophe."

"This has to stop," he concluded.

Earlier Putin said that French President Francois Hollande had offered several interesting ideas on how to solve the Syrian crisis when he visited Moscow in February, and Russia is ready to try to realize them.

The civil conflict has been unfolding in Syria for over two years now as rebels attempt to displace the country's ruling President Bashar Assad.

According to UN estimates over 70,000 civilians died in the violence.

You can share this story on social media: