Putin stands up for hungry town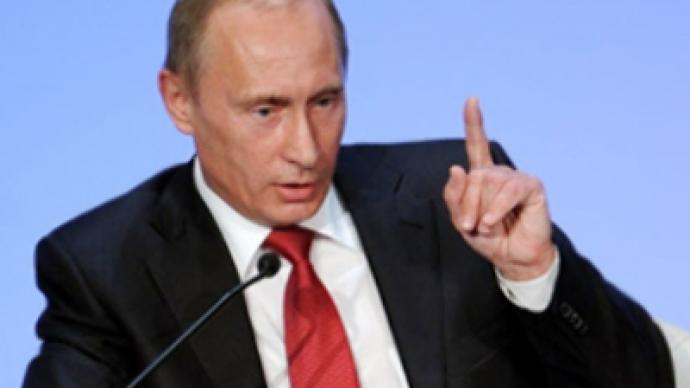 Russia's prime minister has harshly criticized the governor of Primorye region, where a tungsten plant hasn't been paying salaries for months. The governor promised the regional administration will buy the plant.
Vladimir Putin met with governor Sergey Darkin on Wednesday to discuss the situation with the residents of Svetlogorye, an industrial town in the Far East of Russia.
In October of last year, the "Russkij volfram" plant was shut down, leaving almost half of the town's population out of work. After months of demanding their unpaid salaries, workers have had to learn to live without money and food.
During a rally last week, the workers demanded the state buy the enterprise, re-open the facility, and oblige the current owners to pay the salary arrears.
"How could you turn the people adrift?" Itar Tass news agency quotes Putin as saying when addressing the governor.
"It's been only a week ago as I learnt it, but you were there, at that very place".
He called on the regional authorities to take the problem seriously. Darkin assured the prime minister that they will find a reliable and effective owner for the plant.
The plant's license was annulled in January. To add to the difficulties, the current owner is not in the region at the moment, evidently trying to avoid the discussion.
The average monthly salary at the tungsten plant in Svetlogorye was between 6 and 10 thousand rubles, around $180-300. The money owed to the metal plant workers now exceeds 9 million rubles – about $270,000.
The town is rife with rumors that the plant faces complete closure – if that proves true, almost 300 people would be left jobless.
You can share this story on social media: