Putin: Snowden still in Moscow airport, won't be extradited, free to go anywhere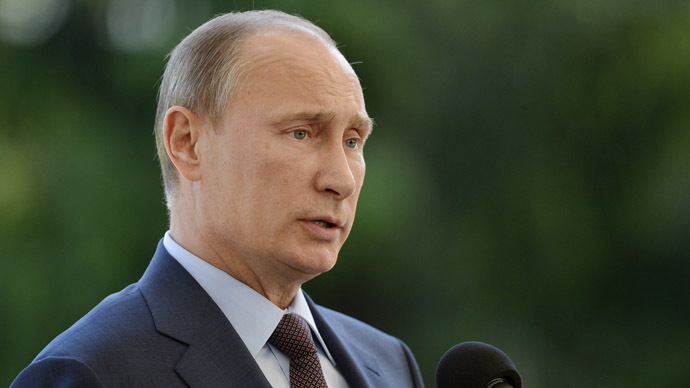 Former NSA contractor Snowden remains in the transit zone of a Moscow airport. President Putin said that Snowden never crossed the Russian border and doesn't fall under any extradition treaty. He called accusations against Russia "nonsense and rubbish."
"It is true that Snowden has arrived to Moscow, and it really came as a surprise for us. He arrived as a transit passenger, and didn't need a [Russian] visa, or any other documents. As a transit passenger he is entitled to buy a ticket and fly to wherever he wants," Vladimir Putin said as he spoke to journalists in Finland.
Edward Snowden is still at the transit area of Moscow's Sheremetyevo Airport, Putin stressed. He said that any accusations against Russia are "nonsense and rubbish," as the former NSA contractor "has not crossed" the Russian border.

The President also pointed out that there is no extradition treaty between Russia and the US, which makes it impossible to extradite people like Snowden.

"We can only extradite any foreign citizens to such countries with which we have signed the appropriate international agreements on criminal extradition," he explained.
Snowden "has not committed any crime" on Russian soil, Putin added. Russian security agencies "have never worked with and are not working with" the former CIA employee, he also stressed.

"Snowden is a free person. The sooner he chooses his final destination, the better it is for him and Russia," Putin said.
He also expressed hope that the Snowden saga would not have any negative impact on Russian-American relations and that the US "will understand this."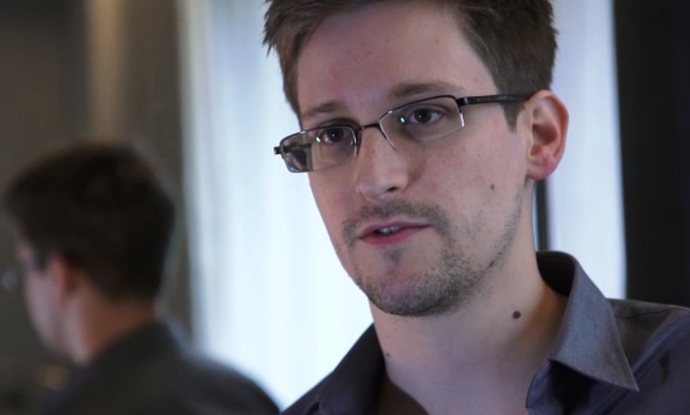 Putin also commented on the situation with WikiLeaks founder Julian Assange, who has been holed up in the Ecuadorian embassy in London to avoid extradition to Sweden, fearing that he would then be extradited to the US.
"Just like Snowden, he considers himself a rights advocate and fights for sharing information. Ask yourself: should or should not people like these be extradited to be later put to jail?" the President asked.
"In any case, I would like not to deal with such issues because it is like shearing a pig: there's lots of squealing and little fleece," he said.

Washington again requested that Moscow expel Snowden on Tuesday, urging Russia to build upon its bilateral law enforcement cooperation with the US.
Russia has "clear legal basis" to expel the NSA leaker who faces espionage charges in the US, National Security Council spokeswoman Caitlin Hayden said in a statement. She said that Russia should do so "without delay" even without an extradition treaty.

"While we do not have an extradition treaty with Russia, there is nonetheless a clear legal basis to expel Mr. Snowden, based on the status of his travel documents and the pending charges against him," she told RIA Novosti.

The White House, along with Putin, doesn't want the issue to negatively impact the nations' bilateral relations, Hayden said.

WikiLeaks speculated that the decision to revoke Edward Snowden's passport may backfire, and lead to the fugitive whistleblower remaining in Russia permanently, though neither Putin nor Foreign Minister Sergey Lavrov had given any indication thus far that his entry into Russia would be permitted.

Cancelling Snowden's passport and bullying intermediary countries may keep Snowden permanently in Russia. Not the brightest bunch at State.

— WikiLeaks (@wikileaks) June 25, 2013
You can share this story on social media: