Dog day as Putin plays with pets in the snow (PHOTOS)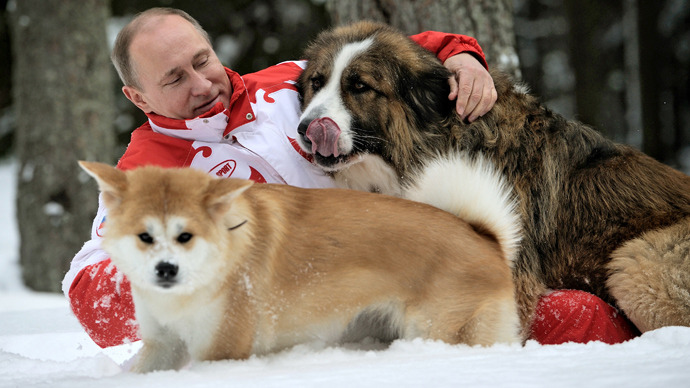 He has been seen posing with a tiger cub, riding a horse bare-chested and even flying with endangered cranes. Now, Russian President Putin impressed the public by playing in the snow with his two dogs in Moscow, according to new pictures.
The photoset by Putin's personal photographer was made public on Wednesday. The photos were initially taken on March 24, a snowy day when the President was playing with his dogs Buffy and Yume at his residence Novo-Ogariovo, outside Moscow.

Both Buffy, the Bulgarian Shepherd, and Yume, the Japanese Akita Inu puppy, are relatively new in the public eye. Both canines were given to Putin as gifts.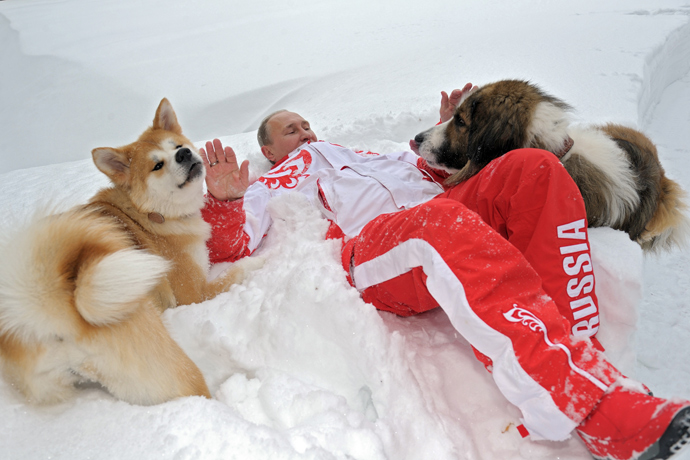 Buffy was presented to Putin by former Bulgarian Prime Minister Boyko Borisov in November 2010. At the time, Russians were tasked with choosing a name for the Bulgarian puppy. Buffy came from 5-year old Dima Sokolov. The boy and his parents were invited to Putin's Novo-Ogarevo residence, where the then-prime minister introduced Dima and Buffy to each other.
Yume – 'dream' in Japanese – joined the Putin family this past July, and is now nearly 1 year old. The dog came from Tokyo as a gift to show gratitude for Russia's assistance after an earthquake and tsunami devastated the country in March 2011.
Buffy became Putin's second pet. The first was his beloved female Black Labrador Koni, who is often seen with him during official meetings. Koni was also a present – Putin received her from former Emergency Minister Sergey Shoigu in 2001.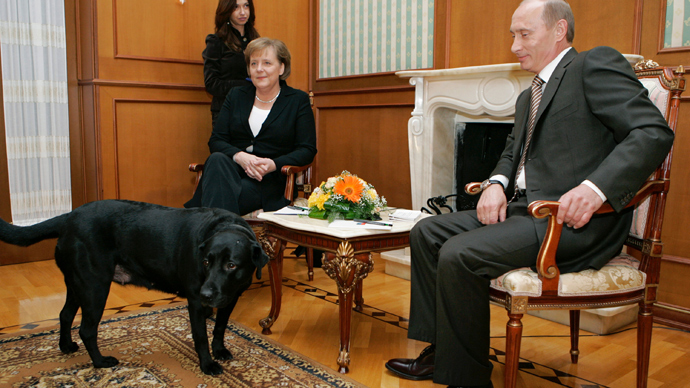 Koni is now more than 12 years old – quite advanced in dog years! – and did not join Putin on the walk.
"She is a lady of old age, is now moving slowly, so not to hurt the old lady, she is being held separately from the young horses," presidential press secretary Dmitry Peskov joked.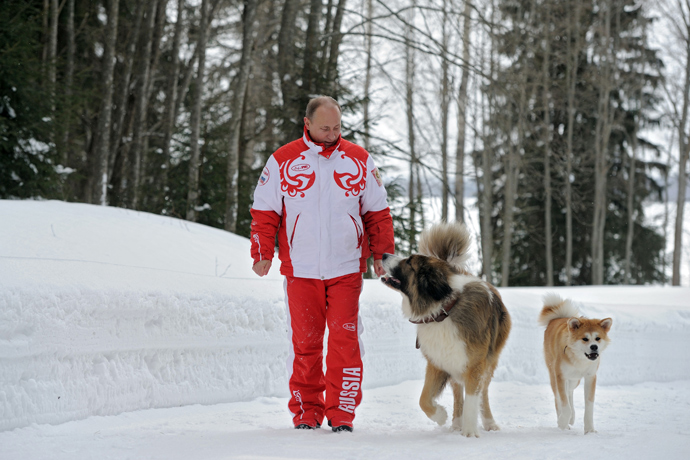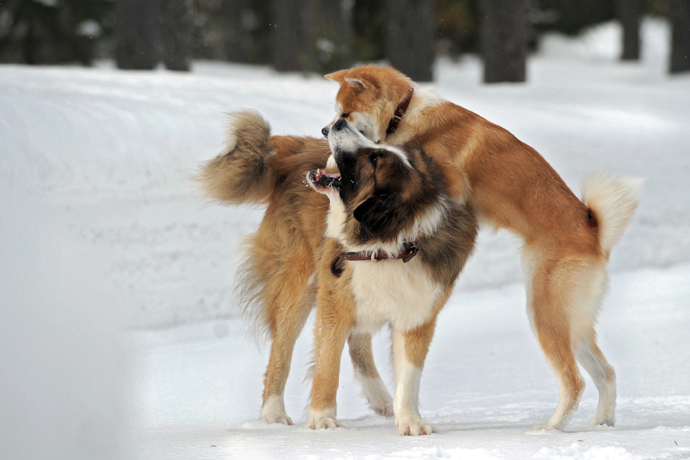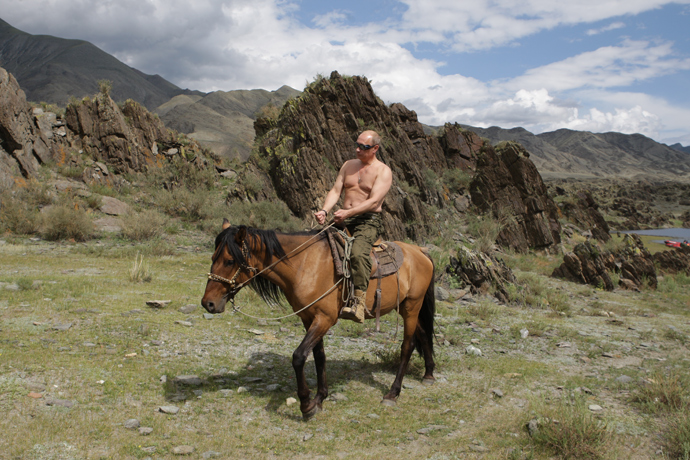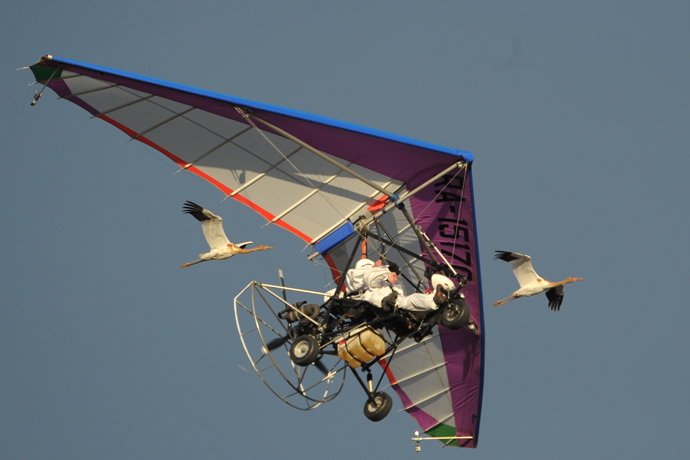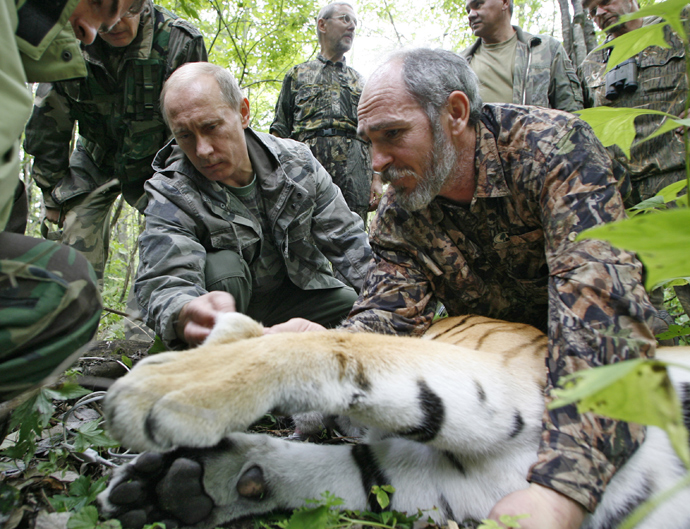 You can share this story on social media: