Putin warns Russia will step up nuclear defense without new arms deal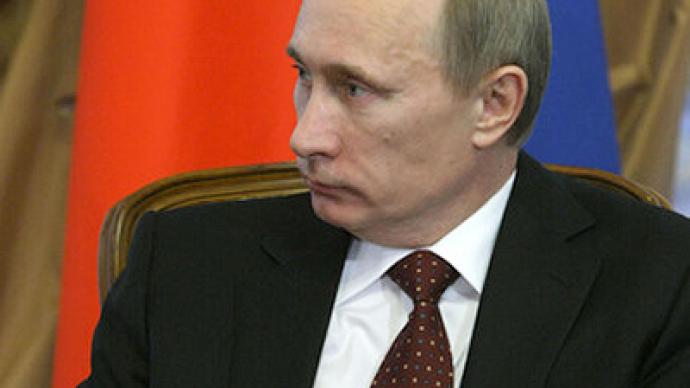 In an interview with CNN host Larry King, Russian Prime Minister Vladimir Putin spoke of threats that might emerge if no agreement on missile defense in Europe and the New START treaty is reached.
Vladimir Putin said that if the US fails to seal the new deal, Russia will have no choice but to build up its nuclear forces. Among other issues discussed on the primetime talk show were the diplomatic cable leaks released by WikiLeaks. "Leaks such as this one have happened before, which is why I don't see any catastrophe in this [situation]," Putin said. However, the prime minister did speak with sharp criticism about the diplomats' opinions of his relations with President Dmitry Medvedev. "Frankly speaking, we did not suspect that [this assessment of Putin-Medvedev relationship] would be made with such conceit, crudeness and in such an unethical manner," Putin said. Putin's interview airs on CNN on Wednesday evening in the US.