Vladimir Putin orders United Russia to calm down about 2012 elections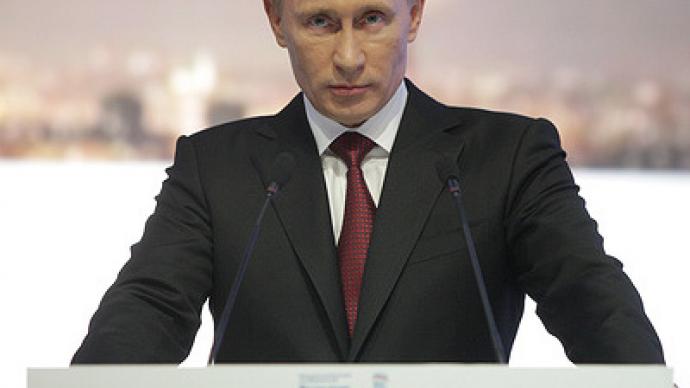 Russian Prime Minister Vladimir Putin has asked members of the United Russia party not to get too "excited" about the 2012 presidential elections just yet.
Putin said that party members would be better off concentrating on their current work and the upcoming elections to the State Duma, which are due to take place in December 2011.   The development comes at the end of a week marked by several announcements by the United Russia representatives in regard to who the party will support when the elections finally take place.The party's deputy secretary of the General Council, Yury Shuvalov, said on Thursday that Putin is the party's primary candidate. This follows the prime minister's remarks that neither he nor President Dmitry Medvedev have ruled out their participation in the upcoming presidential elections. Earlier in the week Medvedev said that he will soon make a decision about whether or not to run in the upcoming elections.
You can share this story on social media: