Putin links Algeria attack, Mali unrest to Libyan upheaval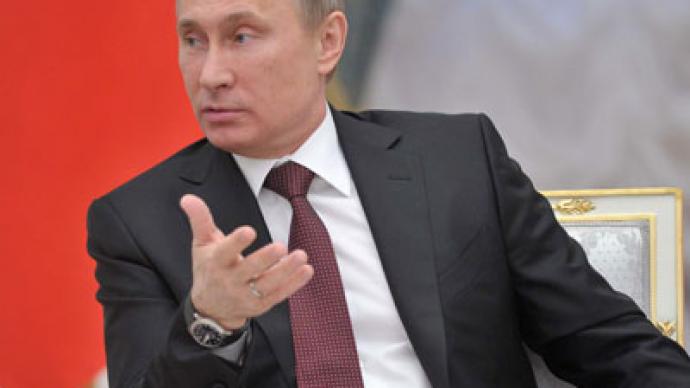 Russian President Vladimir Putin has said that the recent Algerian hostage tragedy was a direct result of regional unrest fueled by revolts in Libya and Syria that led to uncontrollable weapons proliferation.
Speaking at a Moscow ceremony on Thursday where foreign ambassadors received their credentials, the president stressed that Russia continues to stand for diplomatic solutions to the world's most pressing political problems.Putin urged the world's leaders "to have a look at the developments in the Middle East," noting that the Syrian conflict has been raging nonstop now for nearly two years.The president voiced Russia's concerns regarding the situation in Africa, saying the current crisis in Mali and the hostage tragedy in Algeria are directly connected to the military solution of the 2011 Libyan uprising."Upheaval in Libya, accompanied by the uncontrolled proliferation of arms, contributed to the deterioration of the situation in Mali. Terrorist attacks in Algeria that took away the lives of innocent people – including those from foreign countries – became the consequences of such tragic developments," Putin said.In the light of these events, Russia is especially committed to upholding the rule of law and the central role of the United Nations, Putin underlined.Russia "feels responsible for maintaining global security and is set to cooperate with its partners in order to address global concerns," the president added.Putin's comments come as US Secretary of State Hillary Clinton also acknowledged the connections between the Libyan unrest and the rising violence in the region. She said there was "no doubt" that the Islamists who attacked a gas plant in Algeria got their weapons in Libya. She also blamed what many observers are now calling a security vacuum in North Africa on the Arab Spring."There is no doubt that the Algerian terrorists had weapons from Libya. There is no doubt that the Malian remnants of AQIM [Al Qaeda in the Islamic Maghreb] have weapons from Libya," Clinton told the Senate Foreign Relations Committee during a hearing on the 2012 attack on the US consulate in Benghazi.Speaking at an annual news conference Wednesday, Russian Foreign Minister Sergei Lavrov said the rebels fighting French and African troops in Mali were the same groups the West armed in the revolt that led to the ousting of the Gaddafi regime.
You can share this story on social media: