'Pussy Riot trial not about freedom of speech'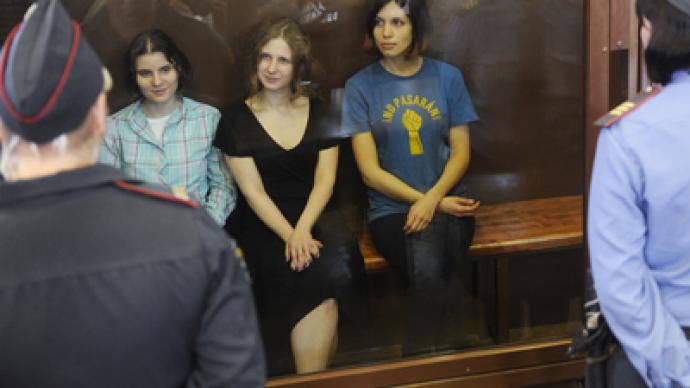 The hype about the Pussy Riot trial has a lot to do with western attitudes towards Russia, says Italian journalist Enza Ferreri. A Western prejudice against Russia is unquestionable, she argues.
Ferreri told RT that the West still buys into a stereotype that there is no freedom of speech in Russia, when in fact it is more democratic than many of its western counterparts and the Pussy Riot verdict proves it."This verdict represents the views of ordinary Russians and the majority of Russians more than similar trials represent views of ordinary westerners," she said.The West has been very hypocritical when it comes to the Pussy Riot case, argues the journalist. "There has been a hundred members of Bundestag sending a letter of protest to the Russian embassy in Berlin about Pussy Riot episode. Now they will have a similar problem themselves, which shows that Pussy Riot has been made up into something it is not."According to Ferreri the trial has nothing to do with political opposition or freedom of speech. "They have simply violated the law. Any civilized country has the law that protects feelings of religious people being offended," she said pointing out that one thing is to offend someone inadvertently and another is to do it on purpose, which she says is the case of Pussy Riot. "When they say that there is no freedom of speech in Russia, that Putin's opponents are not allowed to speak, this is untrue because the media have been constantly criticizing Putin and they have been allowed to do so unlike many countries where you can`t criticize the regime."Pussy Riot are not on trial because they are against Putin, but because they have committed criminal acts which would be considered criminal in many civilized countries, she concluded.
You can share this story on social media: