Russian court denies suspension of jail term for Pussy Riot member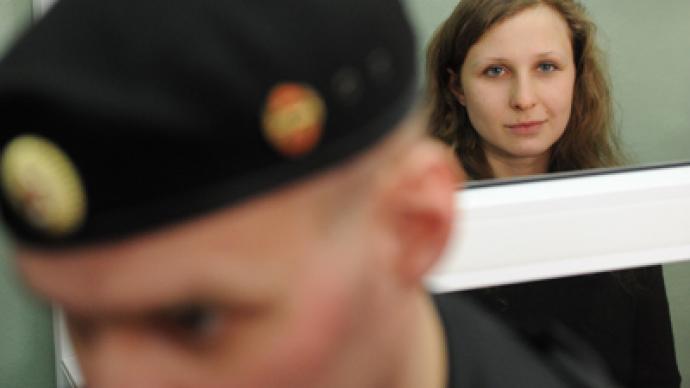 A Russian court has denied a bid to suspend the two-year prison sentence for Maria Alyokhina, a member of feminist punk band Pussy Riot, until her 5-year-old son turned 14. She was jailed last year over the group's protest at Moscow's main cathedral.
A court in the town of Berezniky in Russia's Perm region, where Alyokhina is serving her jail term, has turned down her appeal to be released in order to raise her 5-year-old son Phillip. The court ruled Alyokhina must finish the rest of her two-year term, most of which has already been served.The court that sentenced Alyokhina had already taken the presence of an underage child into account, the judge said.Three members of Pussy Riot – Tolokonnikova, Alyokhina and Samutsevich – were arrested in February 2012 following their provocative 'punk prayer' at the altar of Christ the Savior Cathedral in central Moscow, Russia's main Orthodox house of worship.Nadezhda Tolokonnikova, who also has an underage child, continues to serve her jail sentence in Mordovia prison camp. There has been no information so far on whether her lawyers attempted to have her sentence suspended as well.The third imprisoned member of Pussy Riot, Ekaterina Samutsevich, was released on probation in October 2012 after successfully appealing her conviction.On August 17, 2012, the three members of Pussy Riot were each sentenced to three years in prison for 'hooliganism motivated by religious hatred,' and for showing flagrant disregard for church parishioners and the fundamentals of the Orthodox faith.
You can share this story on social media: