"Provisions of Nuremberg Tribunal still legally binding" – Moscow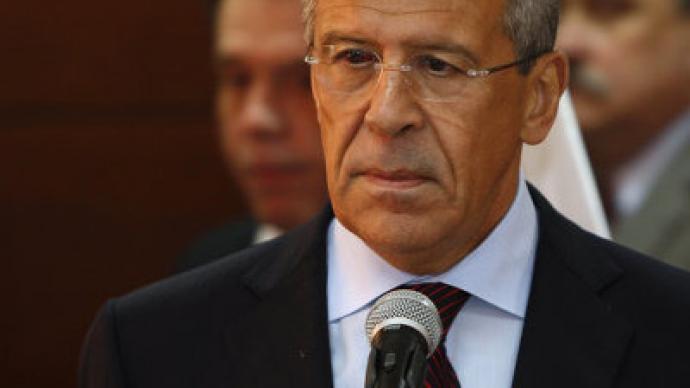 Russian Foreign Minister Sergey Lavrov participated in the opening ceremony of the Nuremberg Tribunal Museum in Germany this Sunday.
The Nuremberg events will be central in a series of international commemorations of the 65th anniversary of the start of the tribunal's hearings on the top Nazi criminals, ITAR TASS reports.Lavrov called the Nuremberg Tribunal "an outstanding example of joint efforts of civilized states on consolidating the victory of forces of peace and progress over the misanthropic ideology.""People guilty of unleashing a war and of the death of several dozen millions of people were called to responsibility for the first time in history for crimes against peace," he noted.The Russian Foreign Minister particularly emphasized that foundations of modern international law and the vector for its development were laid down in Nuremberg:"They [the coalition of the USSR, USA, Great Britain and France] also adopted a charter of the International Military Tribunal. The provisions of this Charter are still legally binding. They were confirmed by the resolutions of the UN General Assembly as generally recognized norms of international law."At the same time, Lavrov noted, some still attempt to revamp decisions made in Nuremberg."Attempts to justify the Nazi crimes are still being made in certain countries," he said. "Even today we are observing attempts to justify the Nazi and their abettors and their atrocities, to present their criminal activities as some sort of a 'just struggle' in retrospect."In his speech, Sergey Lavrov observed that a number of European capitals host annual demonstrations by former SS officers and prosecute anti-fascist veterans.The Foreign Minister also presented the new museum with copies of more than 40 documents pertaining to the Nuremberg Tribunal that had been stored in Russian national archives. Among them are the copies of written correspondence between the leaders of the Coalition countries concerning the Tribunal."Many of these documents have never been published before," Sergey Lavrov said.
You can share this story on social media: