Breaking ill luck: Proton rocket blasts into orbit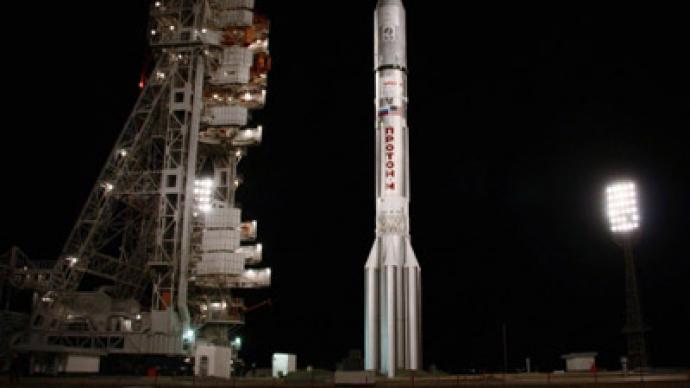 The first Russian space launch after the crash of the cargo ship Progress is a success. The Proton-M rocket has delivered a military satellite into orbit, hopefully breaking the chain of failures.
The rocket blasted off the Baikonur cosmodrome in Kazakhstan on Wednesday morning. After the successful launch the military communication satellite was given the designation Kosmos-2473, Defense Ministry reported.Space Troops spokesman Colonel Aleksey Zolotukhin said there were no deviations from the flight plan."After its delivery the Titov Chief Test and Control Center took the spacecraft under control and will now be in charge of its orbital mission," he said.The launch was scheduled on August 31, but was postponed due to the crash of the Express-AM4 satellite on August 18. Both launches used similar Briz-M upper stage, so the Kosmos launch had to be delayed until an official investigation into the crash is over.The Wednesday launch was the first after the loss of the Proton space freighter on August 24, which was the last in an embarrassing spate of failures of the Russian space agency Roscosmos.The failures cast doubt on Russia's ability to sustain the transport needs of the International Space Stations. Russia is the only member of the international collaboration, which at the moment has the ability to deliver crews to the ISS.The marred record resulted in an overhaul of Roscosmos' quality control practices. A probe into integrity of the agency's management is underway.