Belgian Islamophobia: MPs vow to 'impeach' Muslim extremists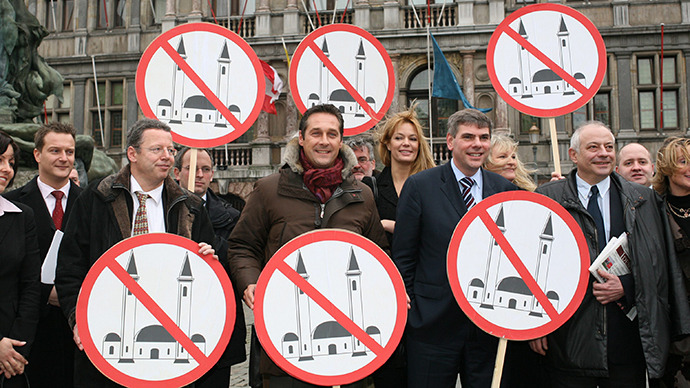 Belgian politicians have submitted a proposal to impeach or limit the influence of Muslim extremists in power. MPs fear that Muslim politicians do not shake hands with women and are creating an isolated community.
Alain Destexche, a liberal member of the Federation Wallonia-Brussels, and Deputy Mayor of Koekelberg Philippe Pivin submitted the proposal in front of the Belgian Parliament on Wednesday to exclude extremist parties from a range of local functions. The proposal is currently open for signatures by other members of Parliament.
"The people of the Islamic party do not want to be mixed with others in public transport and other communal places," local media quoted Alain Destexhe as saying. "They advocate getting married and wearing a veil at 12 years old, based on Islamic law."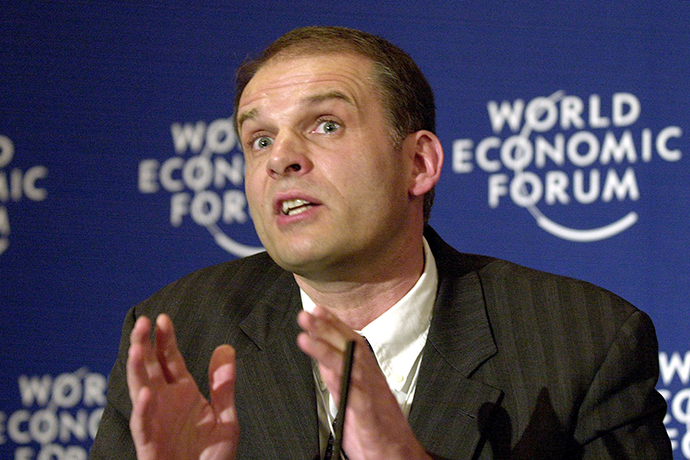 The two liberal politicians said that the European Court of Human Rights had explicitly stated that Sharia law is not compatible with the rights and freedoms written in the European Convention on Human Rights (ECHR), which is why the power of Muslim extremists must be minimized.
The proposal argues that if elected, ultra-conservative Muslim beliefs are inconsistent with the ECHR's laws against racism and xenophobia, as well as those aimed at punishing the denial or minimization of the Holocaust. Those who hold such views should be impeached, and prevented from presiding over local councils or managing communal bodies, the proposal said.
Destexhe referred specifically to the newly established Islam Party in Belgium, which won two seats in municipal elections in October 2012 and vowed to implement Islamic Sharia law in Belgium.
"The Islam-elected party has refused to shake hands with Molenbeek [municipality in Brussels-Capital Region] Mayor Francoise Schepmans [after being elected]. I feel that some people do not understand how similar this is to the behavior of the extreme right, and how they are creating their own isolated community," Destexhe explained.
The two Muslim candidates, Lhoucine Aït Jeddig and Redouane Ahrouch, are both from Brussels' two heavily Muslim municipalities, Molenbeek-Saint-Jean and Anderlecht, respectively.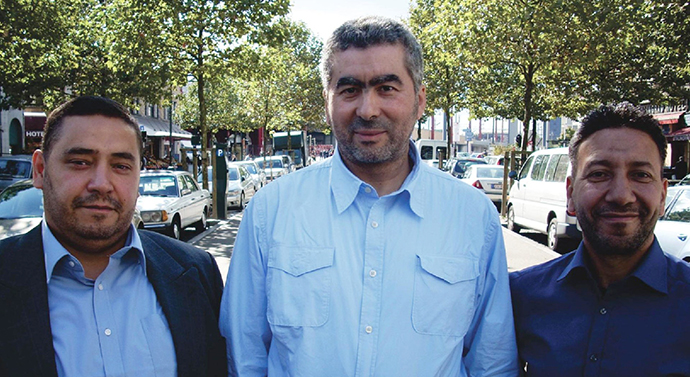 "We are elected Islamists but above all we are Muslims," Ahrouch told reporters after being elected in October. "Islam is compatible with the laws of the Belgian people. As elected Muslims, we embrace the Koran and the tradition of the Prophet Mohammed. We believe Islam is a universal religion. Our presence on the town council will give us the opportunity to express ourselves."
Ahrouch is known for refusing to shake hands or make eye contact with women in public.
The Islam Party announced a plan to put forward candidates for regional and parliamentary elections in Belgium, as well as the European Parliament, prompting fear and speculation among many Beglian politicians.
"It is very worrying to see what is happening. We see people with the Islamic background forming their own political party and demanding the introduction of Sharia law and Islamic state in Belgium," politician and member of the European Parliament for Flanders Philip Claeys told RT after the Islam Party was formed. "Until now Muslim people mainly supported socialist parties and other leftist parties. But now they feel confident enough to make their party."
Claeys believes it is a "big problem" when people who move to Belgium do not respect the separation of Church and State, or favor of equality of men and women and the rule of law: "We should put a stop to this mass immigration of people coming from outside Europe, mainly Islamic countries, of people who cannot and will not adapt to our way of living in Western Europe."
According to recent estimates, about 628,751 Belgians – 6 percent of the population –– are Muslim. Belgium has witnessed a rise in radical Islam in the country over the past decade, with the Sharia4Belgium group prompting the most concern. Sharia4Belgium was a fundamentalist group that condemned democracy, and called for Belgium to be reformed into an Islamist state.
The group advocated the death penalty for criminals, and its members were witnessed making radical statements, threatening non-Muslims and behaving violently. Several Belgian politicians were threatened multiple times for their political opposition to the group.
The group was dissolved in October 2012 after both of its leaders were arrested, one for incitement of hatred and violence towards non-Muslims and the other for possession of illegal drugs in Morocco.
You can share this story on social media: