Hunger strike, riots by Palestinian inmates following death at Israeli jail
A Palestinian prisoner sentenced to life has died of cancer in Israel, sparking unrest and a three-day hunger strike in several jails. The Palestinian Authority president Mahmoud Abbas has blamed the death on Israel.
Maisara Abu Hamdiyeh, serving a life sentence since 2002 for attempted murder, membership in Hamas and weapons possession, was diagnosed with cancer of the esophagus two months ago.

The Israeli Prison Service turned to the pardons committee to carry out the inmate's release a week ago when his condition worsened drastically, but he died at Soroka Medical Center in Beersheba before the procedure was complete.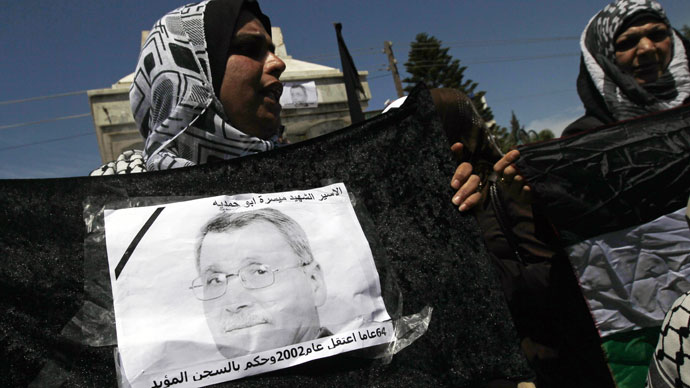 His death set off a series of riots in the Ketziot, Eshel and Ramon prisons, with inmates banging on cell doors and throwing objects. Police had to be called to calm the unrest, with security stepped up in case of further incidents.

Palestinians also demonstrated over the death in the Hebron area, throwing Molotov cocktails at police. Qadura Fares, head of an advocacy group for Palestinian prisoners, indicated to AFP that Israel is to blame for the prisoner's death because of its "refusal to release him for treatment," despite repeated requests, some of which came from abroad.

"The Israeli refusal to address our appeals to release Abuhamdieh led to a deterioration in his condition," the Palestinian Authority President Mahmoud Abbas said at Fatah's central committee meeting. "We turned to many countries and to the international community to act on behalf of the Palestinian prisoners, but Israel did not sway from its position."
Following Abbas's comments, the Israeli prime minister's office accused the Palestinian Authority of exploiting the prisoner's death in order to escalate tensions in the West Bank, Haaretz reported.

"The Palestinian detainees imprisoned in Israel receive excellent medical attention and are visited by the Red Cross, whereas inmates in PA prisons receive nothing," Ofir Gendelman, a spokesperson for Prime Minister Benjamin Netanyahu, said. "The PA will be responsible for the consequences of this hypocritical move."

The late inmate's son, Tareq, pointed out that the family is demanding an autopsy by Palestinian experts to determine the cause of the death.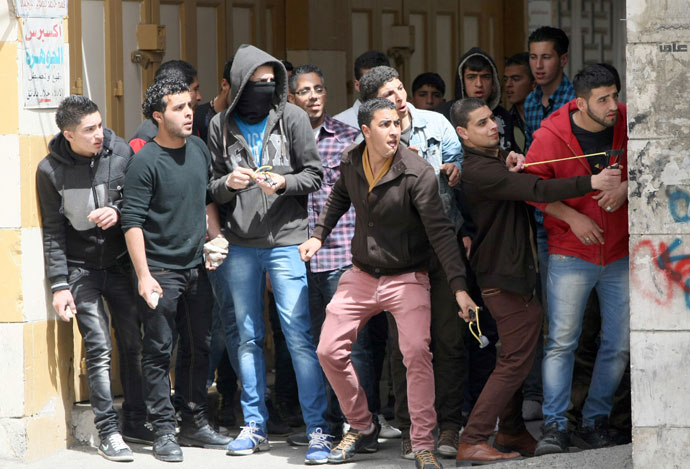 Relatives of the late Maisara Abu Hamdiyeh spoke with RT about his condition when he was still alive, at the beginning of March, emphasizing the severity of his physical condition.

"We were sitting next to him, barely hearing his voice. He can't eat, he has no appetite. We fed him, forced him to eat to stay alive somehow. Seven months ago, his condition began to worsen, and he addressed the prison administration to allow him a medical examination," his wife indicated.

"If the measures had been taken back then, when he first complained, the situation would be different. Occupational authorities are bearing full responsibility for any unfavorable outcome," Hamdiyeh's brother added.
Sahar Francis of the Palestinian prisoner support and Human Rights association says by not providing the proper treatment when needed Israel has violated international law.

"Abu Hamdiyeh was not complaining just during the last two or three months. He was complaining about different symptoms and illnesses since 2007. And the delay in doing analysis and check-ups for his sickness caused his death today," she told RT.

"And this is what we are blaming the Israeli prisons system actually. The whole policy of the health treatment in prison service is lacking the correct treatment on time," she added.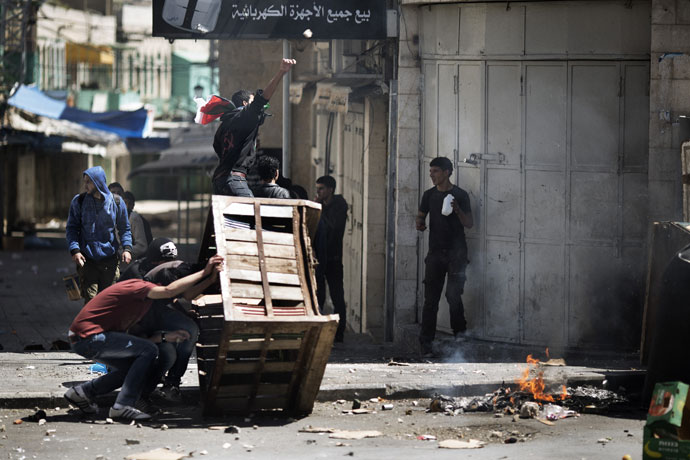 In February, the 30-year-old prisoner Arafat Jaradat apparently died of cardiac arrest at the Meggido detention center in northern Israel following interrogation, raising suspicions he had been tortured. His death triggered mass violent protests on the West Bank, and thousands of prisoners went on hunger strike.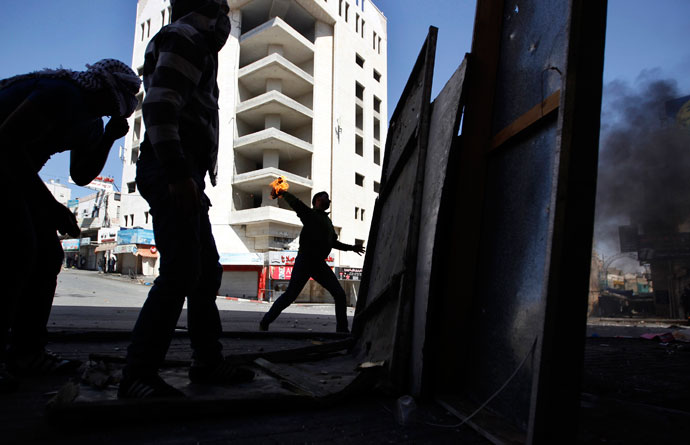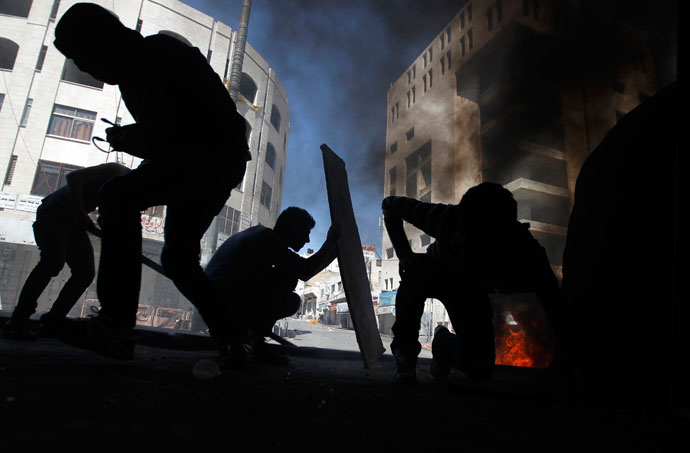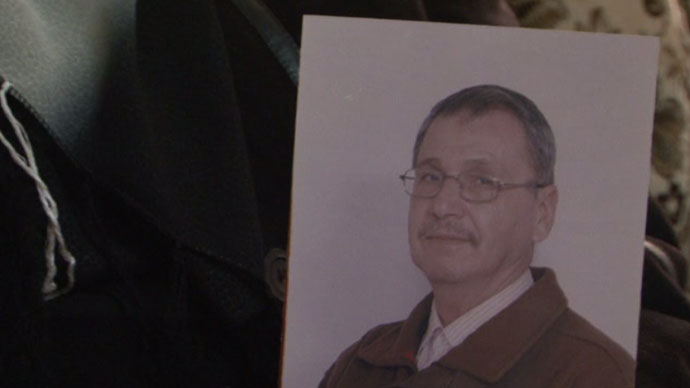 You can share this story on social media: