Prince Harry escapes ice floe trap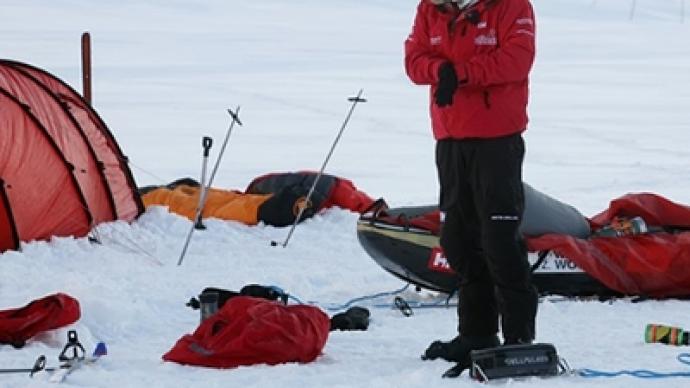 UK's Prince Harry has worked his way out of the Arctic trap at the Barneo Camp. The camp, which is drifting on a floe in the Arctic Ocean, has not been allowing flights to land for two days due to a damaged flight strip.
The grandson of the British Queen left Barneo on Friday and arrived in Spitzbergen to take a regular flight to Oslo, as reported by Russia's news agency RIA Novosti. He was supposed to leave the site two days earlier, but the camp did not allow any planes to land because of a meter-wide crack that appeared on the ice flight strip.Russian engineers repaired the strip on Friday, releasing the Prince and his crew from the icy kingdom, where the temperature at this time of year hardly exceeds -35 Celsius. Now the Prince will return to service and resume training missions as an Apache helicopter pilot. He will also make it on time for the marriage of his brother Prince William and Kate Middleton, which is scheduled for April 29.Prince Harry had joined the Walking with the Wounded polar expedition of four retired disabled veterans and three attendants planning to get to the North Pole and return on skis.The expedition for charity that set off April 1 will reach the North Pole on April 18, traversing 200 miles of challenging terrain and returning back along the same route. Overall the expedition will last for about a month and plans to raise over £2 million from the walk.
You can share this story on social media: