Atomic kitchen: French research center stores plutonium in pressure cookers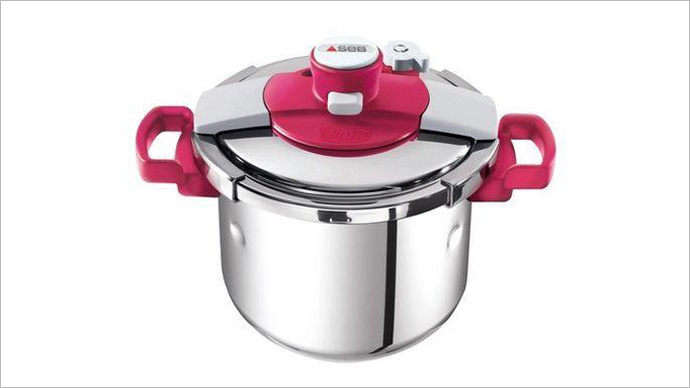 A French nuclear research center has been using ordinary pressure cookers to store and transport plutonium and other "sensitive materials" for 50 years, it has been revealed. The news leaked as the center posted a public tender for 4,000 pressure cookers.
"We are seeking 4,000 stainless steel pressure cookers with a volume of approximately 17 liters," the tender read, in an announcement more akin to a restaurant chain looking to upgrade its casseroles than a nuclear facility.
The center insists that pressure cookers have been safely holding atomic material for the last five decades, pointing to their secure fastenings that ensure contents don't escape – even if dropped from a considerable height.
Conveniently, pressure cookers are also cheaper than specialized containers.
"The pressure cooker… provides the best value for money," Bugaut François, the head of the research center in Valduc, told 'France Info' radio. "This is perfectly normal, we've done this for decades."

And the practice is even more widespread, it seems.
A representative of French household goods manufacturer SEB claims to have sold thousands of pressure cookers to the country's nuclear industry.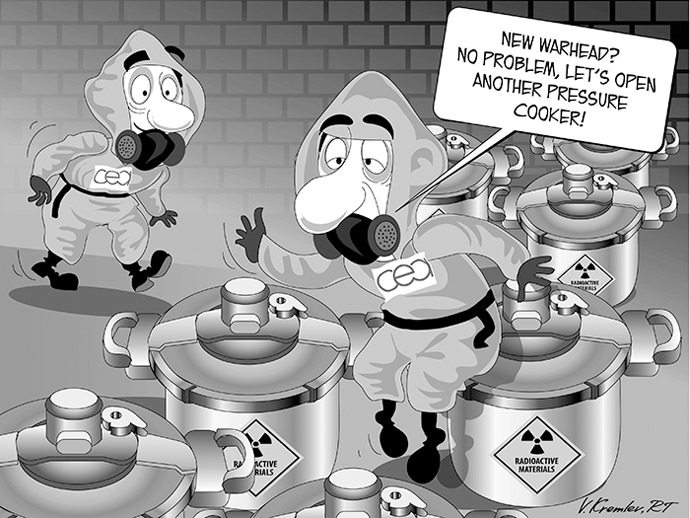 Bugaut says the pressure cookers are actually well designed to carry substances such as plutonium.
"They're conditioned to avoid radiation and retain dust," Bugaut said. "Simply, we need a metal container, light and easy to carry." He also revealed that his center used hermetic pressure cookers for such purposes practically since the center was founded over 50 years ago.
The research official insisted that pressure cookers were not "stuffed" with nuclear materials to the hilt, because storage technology implies that small packages of radioactive materials are interlaid with substances blocking radiation, such as lead. The director also insisted that cookers with radioactive materials inside would not leave the Valduc plant.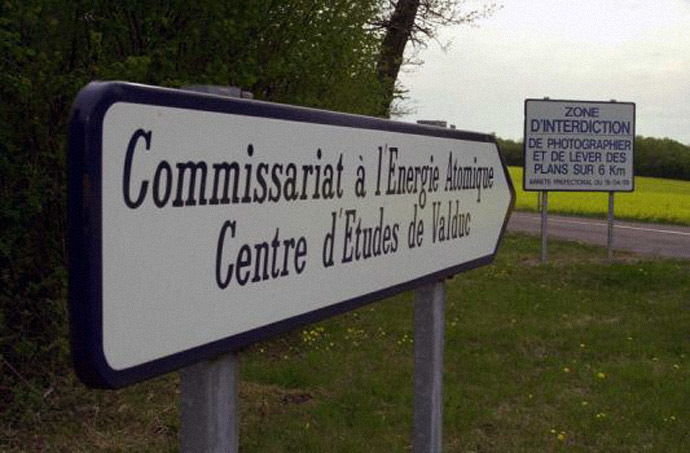 The Valduc nuclear center in the Burgundy town of Is-sur-Tille belongs to France's state-funded Atomic Energy Commission. Valduc is known as France's primary center for military nuclear research. All French nuclear warheads are produced, maintained and dismantled there.
Founded in 1958, Valduc today employs about 1,000 CEA employees and 300 contractors.
With plutonium density of 19.84 cc, a 17-liter pressure cooker can held over 330 kilograms of radioactive metal. It is hard to imagine that anyone would pour liquid plutonium into a pressure cooker, but such a cooker filled with nuclear waste would be quite heavy, making transportation problematical.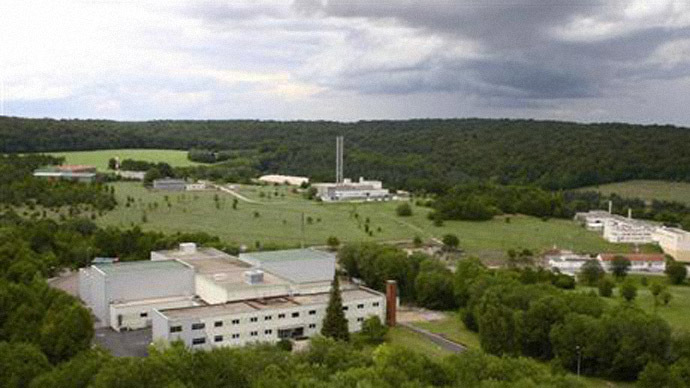 You can share this story on social media: