Nuclear waste barrels remain strewn across floor of English Channel - report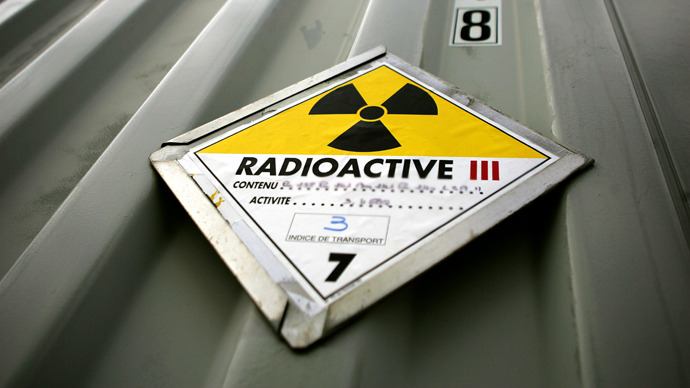 German journalists have found barrels of radioactive waste in an underwater valley in the English Channel, which were dumped there half a century ago. Politicians in Germany have called for the potentially harmful containers to be removed.
28,500 containers of low level radioactive waste were dumped into the English Channel by the British and the Belgians between 1950 and 1963. Most of them were sunk in an underwater channel near the island of Alderney, known as Hurd's Deep. Several barrels were found by a team of the joint Franco-German public broadcaster ARTE in an investigative report set to air later in April.
As part of the investigation, the German Public broadcaster SWR sent an unmanned remote controlled submarine into the Channel's depths. The team discovered two barrels just 124 meters deep, a few kilometers from the French coast.
Experts had assumed that the sea had rusted open the barrels and the contents had dissipated throughout the ocean, thus making the hazard innocuous.
According to the International Atomic Energy Authority (IAEA), the containers hold an estimated 17,224 metric tons of low-level radioactive waste. The British barrels are estimated to contain the equivalent to 58 trillion becquerels (units of radioactivity), while the Belgian barrels are thought to hold 2.4 trillion becquerels. The European Unions' limit for drinking water is 10 becquerels per liter.
"We think that there are still many more undamaged barrels below," Thomas Reutter, a SWR journalist, told Spiegel Online. He added that it was likely there were other containers that the expedition hadn't located.
Members of Germany's Green Party have called for the barrels to be removed from the channel.
"I believe that at such shallow depths these barrels pose a high potential for danger. And it's not for nothing that dumping in the ocean has been forbidden in the last 20 years," Sylvia Kotting-Uhl, a Green Party member of parliament and nuclear policy spokesman, told SWR.
You can share this story on social media: