Hi, this is the President. Happy Birthday!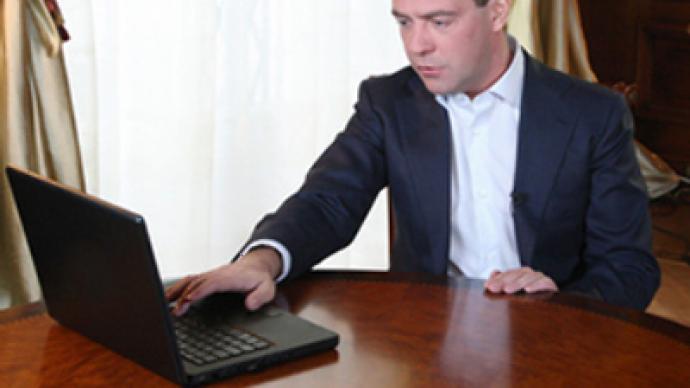 A student journalist from Moscow has become an instant Internet celebrity in Russia after asking Dmitry Medvedev for his compliments on her birthday – and receiving the boon.
"@KremlinRussia Dmitry Anatolyevich!!! It's my birthday today, congratulate me! I'm Yulia)))" she posted on her Twitter microblog.
An unexpected reply came about an hour later: "@oleynik_julia Here you go, Yulia! Happy Birthday! I wish you happiness)))"
Yulia Oleynik, 17, who studies journalism at Moscow State University, said she "never expected such a nice start to the day," after reading the president's words.
Medvedev occasionally replies informally to questions in his Twitter blog. On October he replied to a student who wondered if the president "was real", saying: "Take my word for it, I'm certainly real".
Dmitry Medvedev is a well-known fan of modern communication technology. His microblog, which he started in June during a visit to California, has 290 "tweets" and more than 102,000 followers at the moment.
Female journalism students from the Moscow University made headlines earlier this month, after some of them posed for a frivolous calendar meant as a birthday present for Prime Minister Putin. The move sparked controversy, since many said it was inappropriate for future journalists to express such favoritism towards a state official.
You can share this story on social media: