Pound falls, UK's credibility follows suit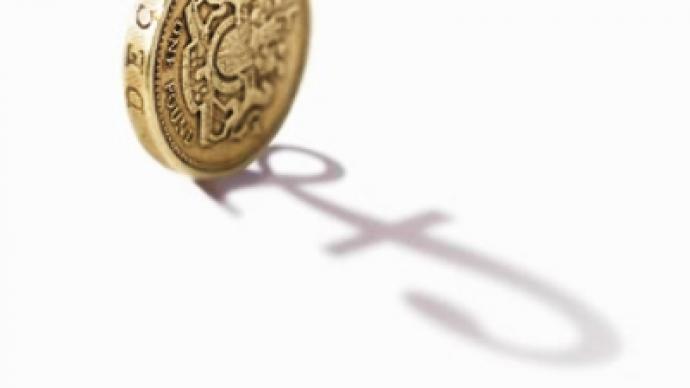 Connections have been made between the collapse of the British pound and, highly likely, the plummeting image of Britain in the eyes of the international community.
Economically, the so-called "credit crunch" which involved "deep interest cut rates" had a powerful impact on the economy. Holidaymakers, people who buy imported goods, and those paid in sterling will have the pleasure of proving these words right. However, the change in the exchange rate will give manufacturers a cause to celebrate.

If it weren't for British export crying out for euthanasia in the recent decade, that would have been good news. A clear example of this is car manufacturing. Motor Vehicle Production not only failed to grow in UK from 2004 to 2005 but even suffered a decrease of 2.6%. In Finland, by comparison, production rose by 105.9%. One of the producers is Nissan, the UK's biggest producer of cars and a "model… in terms of productivity in Europe". Despite reasonable investments of £586,000,000, the factory gained only £94,000,000 between 2000 and 2004. The House of Commons' Trade and Industry Committee described the change as "radical and deeply disturbing". In addition to that, they said that "there is little on the economic horizon…allowing for optimistic assumptions". The company tells that they are "fearful" of the "end of…automobile manufacture in the UK over the next two decades". A logical response to this will be higher priced cars (since there is less). This will highly likely cause fewer cars to be sold, starting a vicious circle.

Milk and dairy farmers also "cut down on the produce they supply to the manufacturers". That, in turn, calls for a decrease of export and higher prices on dairy products. Dairy UK claims that "the government must provide security to the country's dairy farmers". Of course, as with cars, the fact that there is less of something will lead to higher demand and therefore higher prices. That will mean good profits for the manufacturers. So going for a drive around the block for some milk may be a bad idea.

Tourism is flourishing with Americans and Europeans flocking to London following a catastrophic fall of prices. Following the crunch, some companies started sales with as much as 90% off the Recommended Retail Price (RRP). According to Richard Lambert of the Confederation of British Industry, «[the] dramatic decline in sterling…will make more people want to have holidays in the UK». The reason for it is because, as with all things, holidays abroad have become more expensive as now you can buy less with British currency. It will definitely help "shopping, food, transport and hotel" industries, he said. Another source, Orlando Vacation Holmes says that "The 'wheels' have come off the UK economy…as the British pound…depreciated". In an even more gloomy review, the BBC described the economy to be in "standstill".

The British economy is solidly based on trade. In fact, 30% of it is dependent on import and export. If the cost of import rises, inflation can increase further up from 4.4%, which is well above the expected 2%. Seeing the state the economy is in, international businessmen will more likely not invest as much – just like you wouldn't invest in a company that is not only experiencing economic "standstill" but also characterised by its officials as "weak" and "in recession". This may result in the withdrawal of funds from the country, as well as a decrease of available loans. That will hit the economy hard and the UK will lose even more of its standing with the foreign investors. Also, if the inflation rises, the Bank of England could be "reluctant to cut interest rates further" adding to the turmoil (or lack of it).

It seems that not only humans are suffering from the general sense of dismay in the aftermath of the events that have been characterized by some as a "dog's life". Recently we've heard interesting excuses for abandoning our furry companions in front of dog welfare centres. You may have read about the most famous one: "Take my dog: He looks like David Bowie".

Nikita Kosmin for RT
You can share this story on social media: