Lean times force Brits back to freezer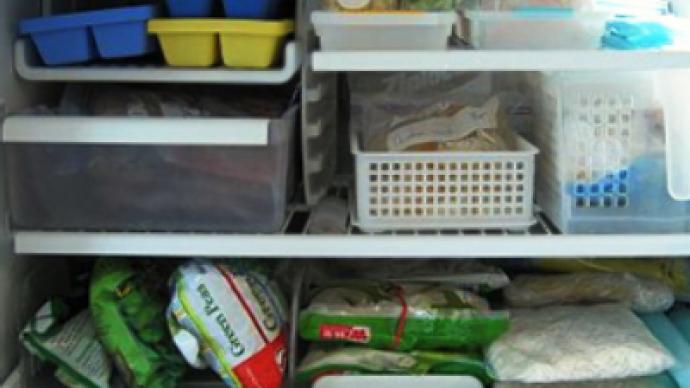 With money in short supply, householders are desperately looking for ways to make savings. Food is an obvious place to start – and why not begin with how you use your freezer?
A recent report reveals that millions of people are throwing away frozen food without a thought for the worsening economic crisis – which some forecasters are predicting will last 20 years.
For some people, the freezer drawer has opened up a whole universe of questions? How long has that salmon been there? When was that winter vegetable soup cooked? Is that chicken still edible after 12 months?
According to a recent survey carried out by Birds Eye on more than 1,000 people, 33 per cent had no idea what their freezer drawer contained or how long the food could be safely stored for.
The majority declared that meat, chicken and fish went off after only three months (they can actually survive for a few years). Other products that last for a long period once frozen include soups, stocks, ice cream and peas.
Unfortunately, the staggering facts don't hide the truth. Around 12 million households across the UK are discarding around seven million tonnes of fresh food every year, costing the average family hundreds of pounds.
The value of wasted food is estimated at £10 billion anually – equal to approximately £420 per household.
However, with the worsening economic climate, people are reacquainting themselves with freezer food.
With food prices rising over the past 12 months, a new trend has emerged in the British home. The "stay at home economy" is currently flourishing and freezers are now due to be used more than ever before.
According to money.co.uk, recent research has shown that people are thinking before they throw food out. Sixty two per cent of people are becoming conscious of discarding food while around 45 per cent are economising by cooking at home from scratch instead of buying takeaways, dining out or purchasing expensive ready meals.
As well as cutting back on socializing, people are investigating what's in their freezers and thinking hard if they can actually make use of food that has been frozen for a significant period of time. There has also been a sharp rise in the sale of freezer bags, demonstrating that more people are starting to save leftovers, reduce waste and save money.
Householders are increasingly wary of spending on unnecessary food and are instead reaching to the back of the freezer to see if they can make use of whatever they can. For example, vegetable soup with a two-year sell by date that would have been thrown away is now readily being defrosted and consumed.
This is certainly going to be the way forward in a lot of homes up and down the country in the coming months.
What about 'freezer management' – a new buzzword to emerge from the economic downturn? That's where people cook economically at home and then immediately "freeze" their assets to eat later.
The return to the freezer has been a reaction not only to rising food prices but also to the soaring cost of eating out.
Simply put, consumers are now more freezer conscious. They are more cautious with their money and realizing the potential of storing food for the future.
Simon Lazarus for RT
You can share this story on social media: