Pope's guards face a professional challenge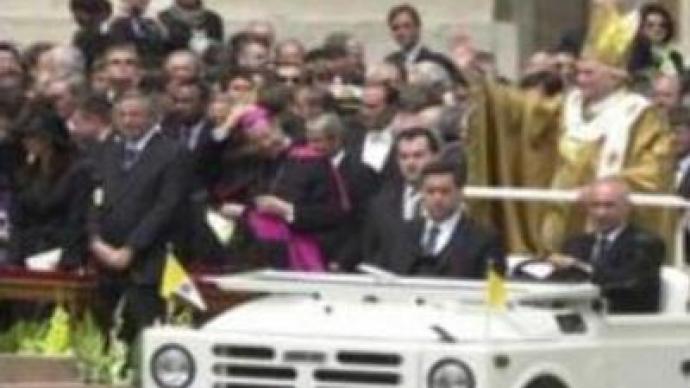 There's been a security scare at the Vatican. A man leapt over barriers and tried to jump into the "popemobile" – Supreme Pontiff's car for public appearances – during Pope Benedict's weekly audience.
The man only managed to touch the moving car before being wrestled to the ground by security guards. Vatican sources say the unarmed man was a 27 year-old German who wanted to attract attention to him rather than harm the Pope. It was the first serious security breach in the Vatican involving Pope Benedict.
You can share this story on social media: