Politics dressed as fashion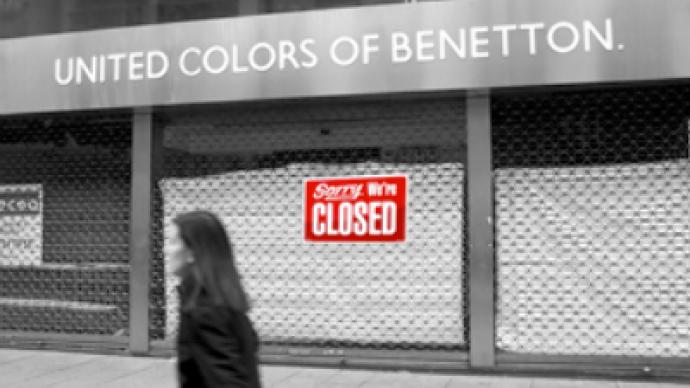 All four Benetton stores in Tbilisi have shut their doors as part of a staff protest against the Italian fashion firm's decision to open a branch in Abkhazia, the Interfax news agency reports.

"We are ready to lose money, but avoid the precedent of a well known company presenting its brand on an occupied territory," Nino Tsiklauri, Benetton's representative in Georgia said.
The Republic of Abkhazia declared independence from Georgia in 1991. Last August, following Georgia's military campaign in neighboring South Ossetia, Russia recognized both Abkhazia and South Ossetia as independent states. But Tbilisi still insists the republics belong to Georgia.
An official letter demanding an explanation as to why the Turkish affiliate of Benetton opened a shop in Sukhum without consulting colleagues in Georgia, has already been sent to Italy.
"The Benetton network in Tbilisi is closed for an indefinite term, until the situation is clarified," Tsiklauri added.
It's understood that Turkish businessmen decided to work in Sukhum in the expectation that Russian tourists would be their main customers. Approximately 1.5 million of them visit the Abkhazian capital every year.
"Abkhazia is the door that opens the historical Silk Road to the sea. It has strategic importance because of its tourism and sea transportation," Zeynep Selgur, general manager of Benetton Turkey, told the Turkish newspaper, Hurriyet.
"Benetton was the first global brand to open a branch in Turkey in 1985. We are proud to continue this trend in Abkhazia," he added.
Georgian officials have branded the actions of Turkish Benetton as illegal.
"We've already demanded explanations from a Turkish ambassador in Georgia, and are planning to perform the same steps towards Italy," Grigol Vashadze, Georgia's Foreign Minister, said.
He also stressed that Georgia "doesn't oppose the activity of any firms on occupied territories, but such activates can only occur under Georgian law". The minister promised fines and "other consequences".
Benetton Group is a global fashion brand, founded in 1965 in Italy. It has a network of 6,200 stores in 120 countries. The shops, which generate a turnover of over 2 billion euros a year, are managed by independent partners.
You can share this story on social media: