Police name main suspect in Orthodox priest murder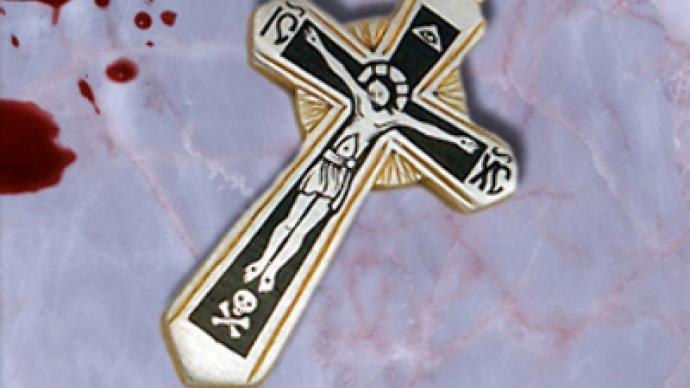 The Russian police claim to have identified the main suspect in the murder case of Russian Orthodox priest Daniil Sysoyev, who was shot dead in November 2009.
Investigators say the suspect had connections with Chechen islamist spiritual leader Said Buryatsky, who was also recently killed in a special operation.
An official representative of the Central Investigative Committee with the Prosecutor General's service, Vladimir Markin, has told the Interfax news agency that the man is a citizen of Kyrgyzstan, who was killed in the Russian republic of Dagestan last December.
"The suspicious person was delivered to the traffic police station in the city Makhachkala to determine his involvement in criminal activities. But the detainee put up armed resistance. He threw a grenade into the station building and then opened gunfire at the officers. He was killed by return fire," Markin said.
The man had a passport in the name of Beksultan Karybekov – a native of Kyrgyzstan, born in 1987 – with him.
Criminal experts have revealed conclusive evidence that the pneumatic pistol he used in the shooting is the same weapon that killed priest Daniil Sysoyev.
"Certainly we are pleased to have some clarity in this high-profile crime. However I have some doubts that the murder of Father Daniil is fully solved now," the head of the Patriarch's press service Vladimir Vigilyansky said.
The priest stressed that on one hand Sysoyev's murder may have been the criminal's personal initiative, but on the other "he might have been an instrument in the hands of some religious extremist group or some other organization."
"The crime is solved when we know its entire chain, motivation, and thus can prevent similar crimes in other cases," Vigilyansky added.
The police are now working to identify possible associates of the murderer, reports Interfax news agency quoting a source from the law enforcement bodies.
Over several years Karybekov maintained relations with Said Buryatsky – one of the Chechen militant leaders killed in a special operation at the beginning of March 2010 – said a source in Interior Ministry, according to Interfax.
"For a couple of years Karybekov was living at his brother's in the city of Ulan Ude, where he communicated with Aleksandr Tikhomitov, also known as Said Buryatsky," the source claimed, "Buryatsky suggested that Karybekov go and study at one of Egypt's universities, allegedly Al-Azhar in Cairo."
Father Daniil Sysoyev was shot dead outside his Moscow church on November 20 last year.
Sysoyev was famous for his missionary work in Islamic areas and for the fight against sectarianism and occultism.
A radical Islamist group from Russia's republic of Republic of Ingushetia has claimed responsibility for his murder, saying he insulted the teachings of the Prophet Muhammad.
You can share this story on social media: