Over hundred police called to disperse 20 Georgian protesters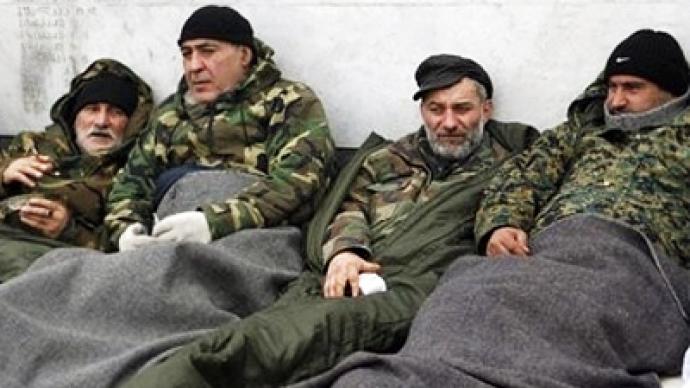 Georgian police have dispersed a hunger strike by veterans in the capital Tbilisi. Some 20 former soldiers gathered at a war memorial to protest against what they claim is neglect by the government.
They were forced to leave by over one hundred police officers.The veterans had been encamped in the square since last week. They say the police arrived after President Saakashvili's motorcade passed by.Clashes followed and several protesters are reported to have been arrested.
You can share this story on social media: