Police against nationalists: four gangs detained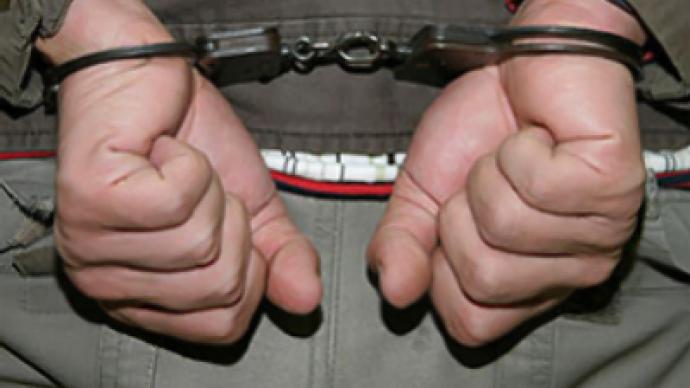 Four groups of so-called neo-Nazis suspected of murder and possession of explosives have been detained in Moscow during the past week.
The head of the capital's police Vladimir Pronin told Interfax on Monday that another group was neutralized on Sunday night. According to Pronin, each group consisted of at least four to five people. Among them were both Muscovites and residents of other regions of Russia, essentially youngsters, students of high and technical schools.
Investigators have charged those arrested with attacks and murders of people of non-Slavic appearance – mostly residents of CIS countries. They are also suspected of organising explosions and a number of other grave crimes.
All suspects are charged with a total of about 50 crimes. In one of them a victim died of 170 consecutive stab wounds.
Last week the police arrested a group of skinheads charged with a number of attacks on foreign citizens, and also the murder of Fyodor Filatov, an activist of a youth movement "Antifa" (Antifascism) in October of last year. Four to eight people armed with knives had participated in the attack. The movement representatives consider this incident "a planned extremist action".
Within the limits of this case 11 suspects aged between 16 and 23 have been detained. The police believe they might have taken part in other grave crimes on the territory of Moscow and its regions.
Number of racial attacks keeps growing
The police have said that in the beginning of 2009 an instant rise in the number of racial attacks was apparent. During first two weeks of January 15 such attacks took place. As a result 10 people were killed, and 9 more were injured.
For the most part, attacks were registered in Moscow (nine killed, eight injured), and also in St. Petersburg (one injured) and Ulyanovsk (one killed).
Nationalists most often attacked Uzbeks (four killed, one injured), Vietnamese (two killed), Armenians (one killed), Chechens (one killed), Kirghiz (one killed) and Africans (one killed).
In 2008 the police registered about 300 attacks on motives of racial hatred in which 122 people were killed and nearly 380 were injured.
According to legal experts, in Russia there are several thousands of skinheads and activists of various radical nationalist organisations. Most often they attack citizens of CIS countries and natives of Caucasus. Attacks on representatives of youth subcultures and sexual minorities also take place.


You can share this story on social media: