Up in arms: Poland accelerates missile defense plan amid Ukraine crisis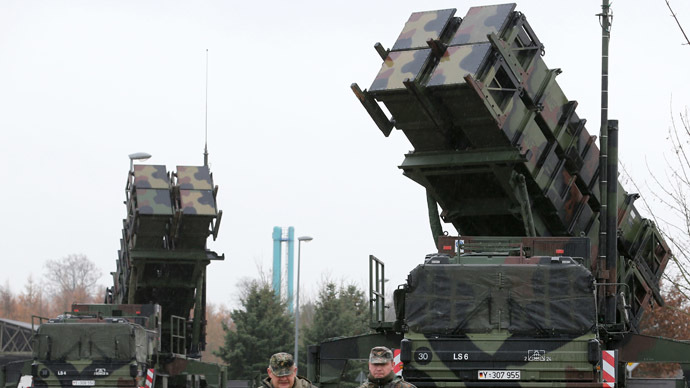 Amid growing tensions in neighboring Ukraine, Poland's Defense Ministry has announced the country will speed up its efforts for a missile defense system.
Poland has announced it will boost the pace of its missile defense tender. The Thursday statement comes amid international tensions in and around Ukraine.
"The issues related with Poland's air defense will be accelerated," Reuters quoted spokesman Jacek Sonta as saying. "Poland plans to choose the best offer for its missile defense in the next few weeks."
The European NATO member was due to limit the number of existing bidders by June of this year. Yet, despite calls not to exacerbate tensions in the region, Poland decided to quicken the process, citing concerns over Ukraine.
Current bidders for the missile defense system include: France's Thales with European group MBDA and the Polish state defense group; the Israeli government; American Raytheon; and the Lockheed Martin's MEADS consortium.
The spokesman clarified that Poland intends to sign the final agreement for the construction of the missile shield this year. The project is projected to be built by the end of 2022.
Military experts estimate that the project will cost up to $13.1 billion.
The shield is planned to be completed in stages. The first phase involves eight sets of mid-range interceptor rockets. The bill to ensure funding for the missile shield has already been passed, according to the spokesman.
The Polish shield is not the same project as the proposed US missile shield to be installed in Poland by 2018.
Poland has been very vocal during the Ukrainian crisis, boosting war fears, with senior US officials such as Vice President Joe Biden paying a visit to the country and reassuring it of NATO's commitments.
The country has also recently served as a base for the US military. The Pentagon dispatched 12 warplanes and hundreds of troops to Poland following the Crimean referendum.
Before the referendum, NATO also conducted war games in Poland. Polish President Bronislaw Komorowski said that "events to the east" provided a reason to protect military spending in an age of austerity, though he did not directly mention Crimea in his statement.
Poland is a strategically important member of NATO, as it is a western neighbor of crisis-torn Ukraine.
US Congressman Stephen Lynch spoke out in approval of Poland's decision. "I think the action in Crimea makes it abundantly clear that NATO needs to do more to upgrade its defenses, not just missile defenses," he said.
You can share this story on social media: