9 dead as Russian transport plane crashes in Siberia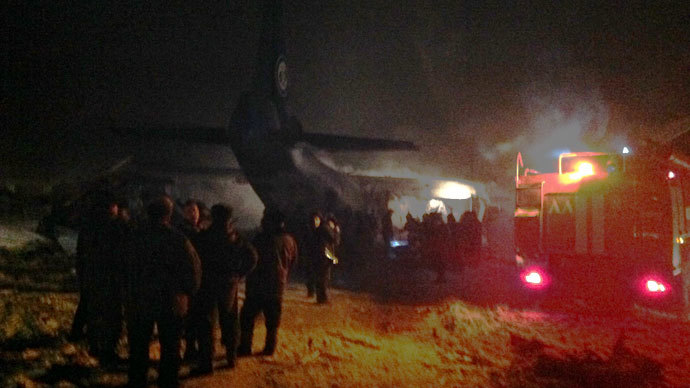 A Russian An-12 cargo plane has crashed near the Siberian city of Irkutsk. None of the nine people onboard survived the crash, the Emergencies Ministry said.
Rescue workers were working at the scene of the crash, recovering bodies from the wreck of the plane, an Emergencies Ministry spokesman in the region has said. The ministry has also raised the number of people who were on board the An-12 to nine, according to Itar-Tass, saying that three people had accompanied the crew of six.
Six of the nine bodies of the crash victims have been reportedly recovered. None of the flight data recorders have yet been found, a law enforcement source has said.
The plane was being relocated from an aircraft factory in Novosibirsk to another such plant near Irkutsk, an aviation source said, following initial reports of the crash.
The An-12 was not transporting any passengers or cargo, the source added, saying that the plane was used for "experimental aviation".
"The An-12 came in for landing at low altitude and grazed military depot buildings 10 kilometers away from the landing strip, after which it crashed," a law enforcement source told the agency.
The spilled fuel from the plane caused a fire, but the blaze was promptly brought under control by the firemen, according to an RIA Novosti source in law enforcement.
No casualties were reported at the military depot, where the plane crashed.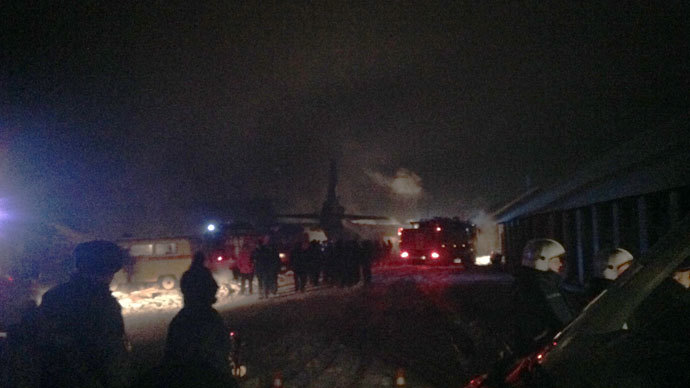 The crashed An-12 had been routinely used for transporting aircraft replacement parts between the Irkutsk aircraft repair plant and the Novosibirsk Aircraft Production Association (NAPO), according to a NAPO source quoted by Itar-Tass. The cargo plane crashed during landing at the Irkutsk plant airfield, an air traffic control source told the agency.
Russia's Industry and Trade Ministry has already launched an investigation into the accident, a ministry source told Interfax.
The Antonov An-12 type aircraft first entered service in the Soviet Union in 1966. The plane is capable of carrying up to 20 tons of cargo and can accommodate up to 14 passengers between the flight deck and the cargo bay.
The plane's production stopped in 1973 after the Soviet Union produced over 850 civilian and military models, and exported hundreds.
The An-12 is now regarded as outdated and the Russian Air Force is seeking a replacement.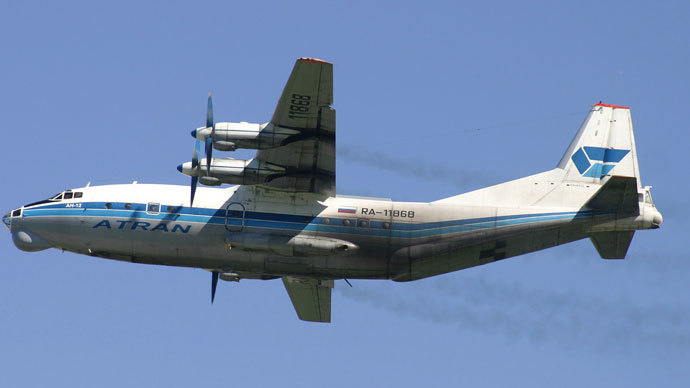 You can share this story on social media: