Runway runaway: teen flees orphanage, stows away in landing gear bay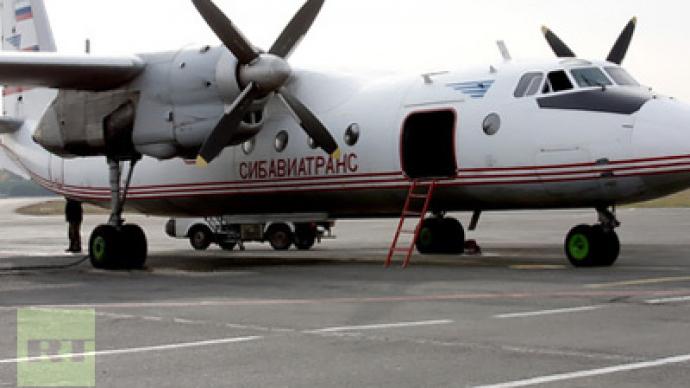 A 14-year-old ward of the state has survived an hour-long flight after hiding inside the landing gear bay of an AN-24 airliner. He had escaped from an orphanage in a Siberian village.
The stowaway was picked up by police at the airport of the neighboring city of Kirensk and taken to the hospital where doctors diagnosed him with hypothermia and hypoxia. There, he also told the police that he had fled from the orphanage, located 300 km (186 miles) from Kirensk, along with his friend. After robbing a local grocery store, the two headed to the airport, where one of the boys hid inside the landing gear housing of an airplane, which subsequently took off.The boy will shortly return to the orphanage, police have stated.This is not the only incident of a man flying inside an aircraft compartment. In the most recent episode, a 20-year old Romanian hid inside a landing gear bay and flew from Vienna to London, only to be taken into police custody upon arrival at Heathrow Airport.However, as outside temperatures often drop to as low as – 45-55C (-49-67F) and the altitude of flight often means oxygen is in short supply, this mode of travel can be hardly called safe and many such trips have ended in tragedy.
You can share this story on social media: