Piracy latest: Russian ship nears Somali coast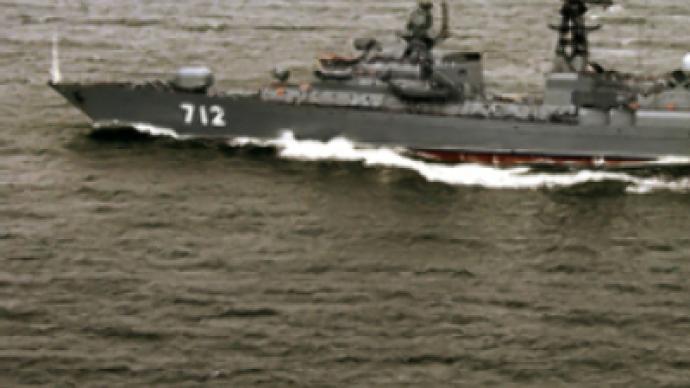 The Russian frigate 'Fearless' is crossing the Suez Canal near the Somalian coast to join an international naval task force fighting sea piracy. It will take part in the operation to track the Ukrainian ship 'Faina', captured nearly a month ago.
According to the Ukrainian Foreign Ministry, the lives of the crew are now a priority and a rescue could happen soon.
The U.S. Navy has surrounded the hijacked ship and released photos showing all the sailors in good health.
The Ukrainian registered 'Faina' – which had been bound for Kenya – was seized by Somali pirates off the African coast on September 25. It is carrying 33 tanks as well as other military equipment and the pirates are demanding $8m for its release. Originally it was reported that they had demanded $22m, but it's believed they have now reduced it.
You can share this story on social media: