Drunken pilot possibly behind deadly plane crash in Russia – investigators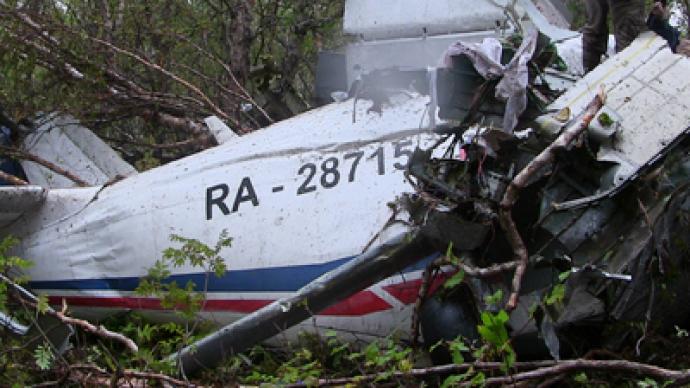 A probe found ethanol in the blood of both pilot and co-pilot of the An-28 aircraft that crashed in Russia's Far East in September. The catastrophe claimed the lives of 10 people, including a four-year-old girl.
"The concentration of ethanol in the pilot's blood was equivalent to a low level of inebriation, while his assistant had a medium level of inebriation," the head of the local investigation committee said. Investigators are now working on determining whether alcohol was the reason of the crash. Both the pilot and the co-pilot were reported to have been drinking on the evening prior to the flight.  The main question to be investigated now is who is responsible for letting them on board in such a condition. Pilots are usually checked before flights – not only blood pressure or body temperature, but for alcohol and drugs as well. On September 12, the flight en route to the village of Palana, near Kamchatka, crashed 10 kilometers from its destination. There were 14 people on board, including the crew and 12 passengers, including two children. Ten people died, and four were injured. It would not be the first case in Russian civil aviation when a plane crashed because of drunken pilots. Some two weeks ago, a light aircraft crashed into a Black Sea estuary near the town of Anapa while attempting a water landing. The pilot has been proven to be drunk; moreover he was operating the aircraft without permission. Happily, the accident claimed no lives.A much more tragic accident on July 11, 2011 ended with 47 deaths.  The Tu-134 aircraft crashed near the city of Petrozavodsk, the capital of the Russia's northern Republic of Karelia. It was also blamed on a drunken co-pilot.In 2008, a passenger pilot plane crashed near the city of Perm, in Central Russia, killing 80 people. The pilot was said to have alcohol in his blood.