Woolwich message: Britons face grim legacy of 'peacekeeping'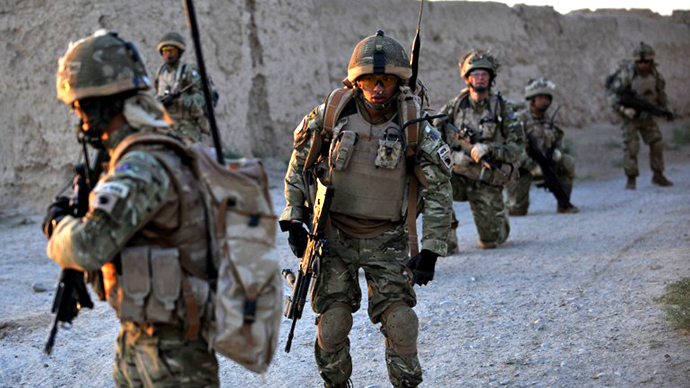 As the trial date is set for the two men accused of the Woolwich murder, debate reignites about the role British foreign policy played in stoking fury. Some UK residents tentatively agree that while the action was wrong, sentiment was far from misplaced.
Michael Adebolajo, 28, and Michael Adebowale, 22, are to go to trial on November 18, accused of murdering British soldier Lee Rigby, who was hacked to death on the street in the east London district of Woolwich on May 22.

"Tell them to bring our troops back so you can all live in peace. Leave our land and you will all live in peace," Adebolajo was filmed shouting shortly after the attack.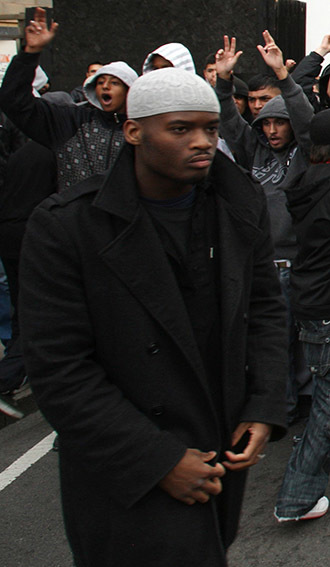 UK politicians have condemned the speech, with Boris Johnson, London Mayor, stating that it is "wrong to draw any link between this murder and British foreign policy." However, some British Muslims and former soldiers remain unconvinced that foreign policy played no role in inciting the wrath of potential militants. 
"Compared to some of the excesses in Afghanistan and Iraq, Woolwich is tame. Which is a very serious charge to lay but it's absolutely true," said Joe Glenton, a former soldier. "We're very lucky that there have only been so few attacks like this," he told RT's Polly Boyko. 

"In our peacekeeping operation we ran out of highly explosive artillery ammunition." 
As to whether government in the UK will draw any particular lessons from the Woolwich murder, London based RT contributor Afshin Rattansi says that the gruesome incident seems to only highlight tone deafness amongst city leadership.  
"Boris Johnson, the mayor of this city, was either being deliberately deceitful when he said that there was no connection between foreign policy and the threat of terrorism in Britain, or he was being completely incompetent. Because the agencies themselves, members of the government -- everyone is on record that the pointless wars in Afghanistan and Iraq, the government agencies were very aware of this, and started systems that prevent [terrorism]."  

The way such violence abroad is presented to UK Muslims, who have both friends and relatives in the countries that 'peacekeeping' is being administered in, is a point of contention which the UK government seems unwilling to raise.

"There has been no public or political discussion about the western wars. The project in the middle-east is very longstanding. It predates 9/11," said Glenton.

The gulf between how the war is presented and the bleak reality is evident for UK Muslims. "We see some of the media reports from the UK," said Ahmad Shah Noorzoe, a London-based Muslim, going on to outline the internal refugees from southern drone-struck regions. "It's not reflecting the realities of the Afghanistan war."

While they fear the taboo of being labeled extremist or terrorist, some can still sympathize with the message of the attacker but not his actions, "because they [Muslims] are against any kind of terrorism or terrorist violence – be it here or in any other country including Afghanistan," said Noorzoe.

However, the UK saw Islamophobic sentiment intensify in the wake of the killing, with the English Defense League (EDL) fanning the flames of islamophobia, arranging thousand-strong marches and religious campaign group Faith Matters reporting an explosion in calls related to incidents of anti-Islamic violence. Two English mosques fell subject to arson attacks.

The tensions which have blown up since Woolwich are driving the need for a more thorough examination of the long-term damage Britain is doing to its own attempts at peacekeeping.

"I think you have to be particularly stupid as a Prime Minister not to realize if you invade other people's countries, you're likely to get a blowback," said former Mayor of London Ken Livingstone.

You can share this story on social media: