Passenger got off plane to do hara-kiri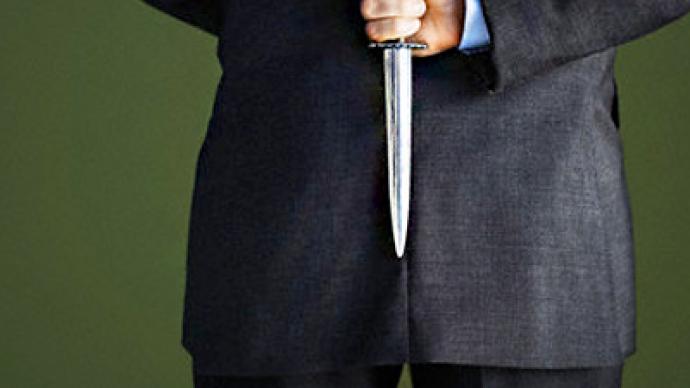 Departure preparations for an Aeroflot flight from Moscow to Sochi were halted at Moscow's Sheremetyevo International Airport on Wednesday after a passenger forced his way off the plane with the apparent intention of committing suicide.
fter boarding had been completed, an economy class passenger reportedly ran into the business class section of the plane where he hit a stewardess, then darted to the boarding door and performed emergency opening. He then rolled down the inflatable slide onto the airfield.The man ran in the direction of the airport's Terminal D. The ground service and technical staff attempted to stop him, but failed. Inside the terminal, he went directly to the nearest café and broke into the kitchen. He then stabbed himself with a cooking knife.The case is being investigated. There is no information about the condition of the man following his suicide attempt.
You can share this story on social media: