Odor Paris: Gaseous stench fills French capital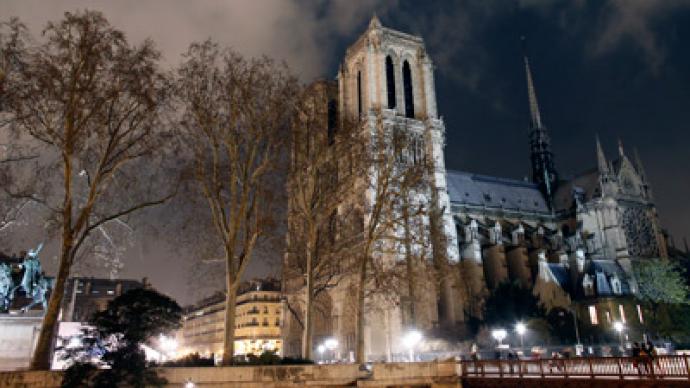 A far cry from the smell of freshly-baked croissants and coffee, Parisians were greeted with a chemical stink from a gas leak on Tuesday morning. Citizens of Paris reported headaches and nausea as the "non-toxic" pong wafted through the streets.
Lubrizol, the company responsible for the malodorous mishap said the smell was not the product of the gas leak itself, but a chemical reaction that occurred upon the substance's contact with the surrounding air.The factory, which produces oil additives, is located in Rouen, around 120km west of Paris.The leak has caused the postponement of a French Cup football match, which was to be held in Rouen on Tuesday evening."We didn't want to be in a situation where we have 10,000 spectators 2km away from the plant without any capacity for confining or evacuating them if that were necessary," a senior local official said.The foul-smelling gas cloud has reached as far as the south of London, according to reports. Emergency services have warned people to keep their doors and windows shut in the south-east English county of Kent.France's Ecology Minister Delphine Batho had to break her trip abroad and hurry back home as the news of the gas leak reached her. Batho said she was heading to the city where the chemical plant is situated to make sure the leak was being dealt with.The plant's owner said the smell produced in the reaction was something akin to "stink bombs.""The problem still hasn't been resolved," said a factory spokesperson to AFP, stressing that the gas is "absolutely non-toxic."Moreover, an AFP source inside the emergency services said there might be some isolated incidents of allergic reactions to the substance, but stressed any harm done was likely to be purely psychological.However, it seems that Paris' discerning residents would beg to differ. Emergency services received an influx of calls on Tuesday morning from worried citizens of the French capital, reporting the stench of sulfur and diesel.Residents complained of migraines and nausea as a result of the all-encompassing reek. One woman told AFP that she "feared for her four children.""Everyone is saying that we shouldn't panic, but they said the same thing about the cloud in Chernobyl," worried mother Patricia Cousteau told AFP.The Parisian fire brigade said that the fetid gas should dissipate naturally with time.
You can share this story on social media: