Polluting paper mill on Lake Baikal could close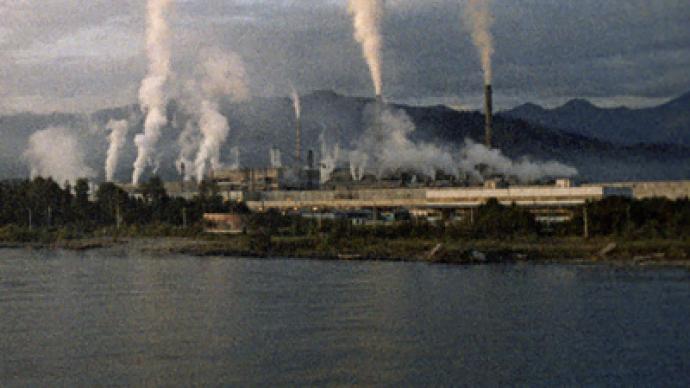 A Pulp and Paper Mill located on the UNESCO-protected Lake Baikal could soon be closed, said Vice-Premier Arkady Dvorkovich. It's the latest official promise to end its 46 year pollution of the world's largest fresh water lake.
"Though many such plants are working, most likely, the mill will have to be closed," Dvorkovich said. The Baikal pulp and paper mill is currently in the hands of receivers, as it has debts of 1.9bln roubles. But financial situation won't be the only or first issue to be considered before a final decision is made.The issue of closing down the mill located next to one of the most ecologically precious sites has been subject to heated debate for a long time. On the one hand, the mill's been dumping waste into the lake since it started operating in 1966. On the other, about 15,000 people living in the town Baikalsk are somehow connected with the mill.Not long after the plant ended the use of poisonous chlorine in 2008, it was shut down as the economic crisis had made it uneconomic. Two years later the mill restarted and the ban on using chlorine was lifted. In October 2010 Vladimir Putin, Prime Minister at that time, ordered the pollution should be stopped by using a closed water system.In 1996 Lake Baikal was declared a UNESCO World Heritage site. It is the world's deepest and oldest lake. It's estimated to be over 25 million years old. It is also world's most voluminous freshwater lake containing roughly 20% of the world's unfrozen surface fresh water. Its water is regarded as the cleanest. Two thirds of plants and animals living at the lake can be found nowhere else in the world.
You can share this story on social media: