'My first bullet, his last breath': Instagram reveals dark side of Israeli army (PHOTOS)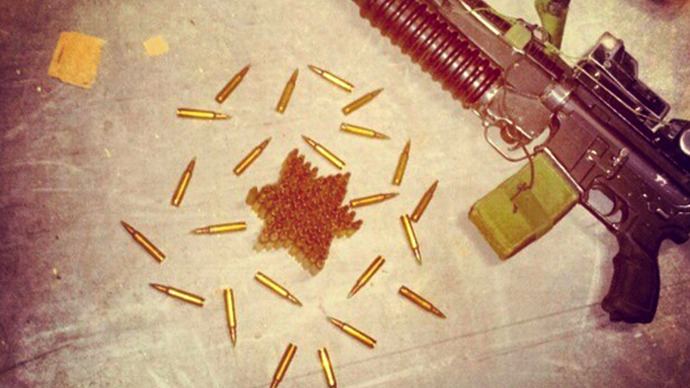 Disturbing photos that show IDF soldiers enjoying their dominance over Palestinians in the occupied territories have caused a huge public outcry. They also triggered an online search for more such content posted by Israeli troops in social media.
Days after the infamous picture of a Palestinian boy in the crosshairs of a rifle went viral on the web, similar photos made by Israeli troops in the West Bank have been discovered on Instagram by bloggers.

Several Instagram users who appear to have served in the IDF have posted galleries of photos, showing Israeli soldiers posing with weaponry, detaining Palestinians and raiding homes at night, which are accompanied by rousing tags or commentary.
Instagram user 'ybaruch' claims to be 21 years old, describing himself as a "retired operations sergeant at the Israeli army, now just a student."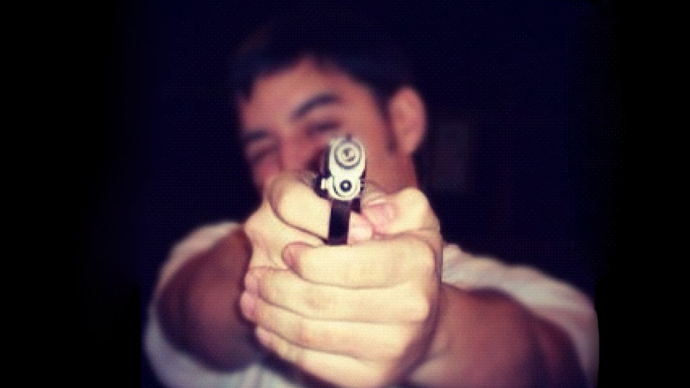 Among the 144 images he uploaded on his page, there's a photo showing an Israeli soldier playing a "card game" using Palestinian IDs at one of the military checkpoints.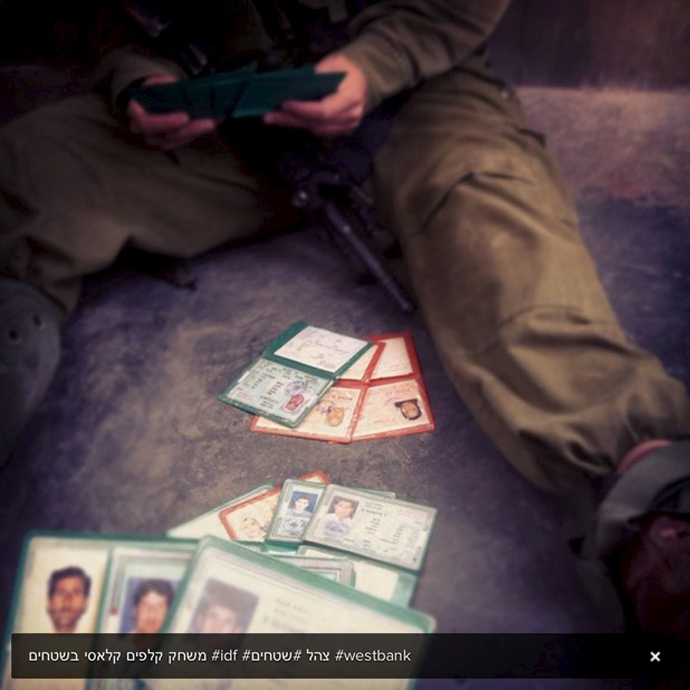 There's an Israeli troop posing in a t-shirt, which says "My first bullet, his last breath" in Hebrew on another photo, while the image of a turned over car is followed by a caption: "Oops … one less Arab. Let's see if he'll try to escape from us again."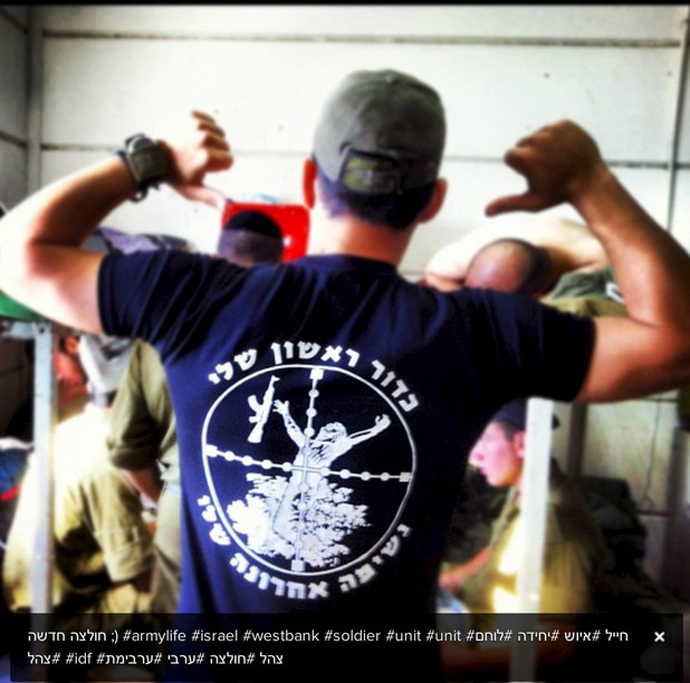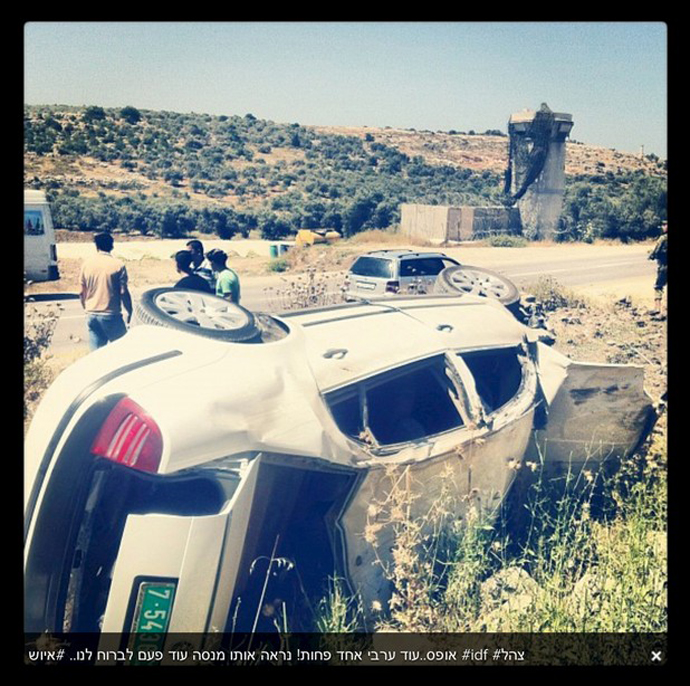 Some more provokative pictures can be seen on the page of another Israeli soldier, 'Orif Binder', who posted an image of an obscene gesture towards Palestinian flag with the words "Hamas Patrol" written on it.
Another user 'dk_1988_,' who appears to have been a border guard, has uploaded a photo of detained Palestinians, which is followed by a caption: "Don't fuc* with the Israeli army!"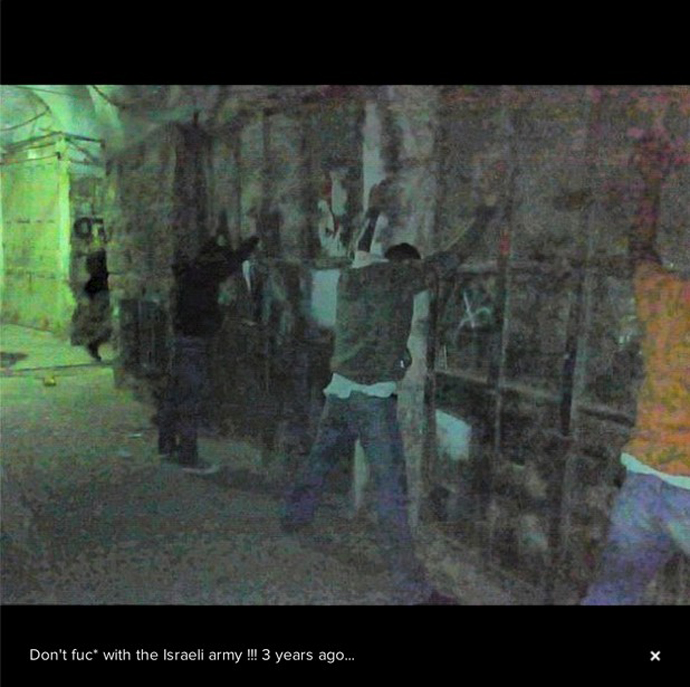 Such images show the abuse of power and reveal the level of contempt the IDF soldiers have towards Palestinians, the Electronic Intifada blogger Ali Abunimah said, commenting on them in his post.
The IDF has already launched an investigation over an Instagram picture of a Palestinian boy made through his weapons sight, which an Israeli soldier Mor Ostrovski uploaded.
This is hardly the first scandal to have gripped the IDF. In 2010 a former Israeli soldier Eden Abergil, who posted photos on Facebook, in which she was shown posing next to handcuffed and blindfolded Palestinian detainees, sparked outcry. The woman has since dismissed any criticism of her actions, and her smiling photos went viral.
You can share this story on social media: