Pakistan to down American drones, US promises more strikes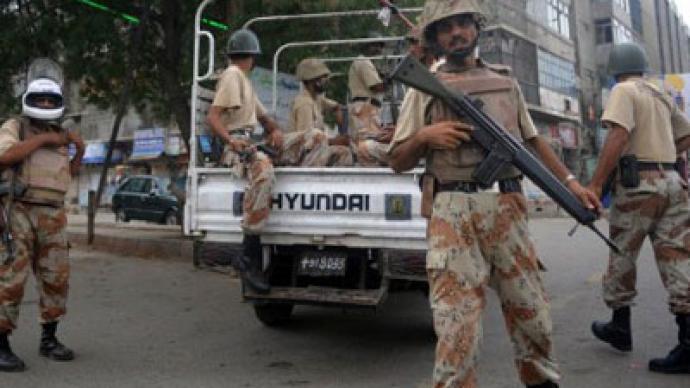 The Pakistani military are under orders to take down any UAV they locate in the country's air space. So far, the only drones making incursions into Pakistani skies have been US Predators used to attack Taliban insurgents.
In a speech to troops on the border, Pakistan's Chief General Ashfaq Pervez Kiani told them to use all means at their disposal to give a "shattering answer" to any aggression – whatever the price or consequences.For his part, the Commander of NATO forces in Afghanistan, American General John R. Allen, said he did not rule out the possibility of a repeat of last month's NATO strike on Pakistani soldiers. The news appears to be a development of the notorious friendly fire incident on November 26 on Mohmand frontier territory, when 24 border guards died and over 30 were injured after an American assault helicopter entered Pakistan territory and devastated a block post, taking servicemen for mujahedeen.Pakistan has called the accident a well-planned, premeditated assault, whereas the American command insists the incident was a tragic and unintentional mistake.As a result of the incident, a love-hate relationship has turned openly hostile.Pakistan has halted all cargo transits through its territory to the international contingent in Afghanistan.On December 4, Islamabad also gave Washington 15 days to vacate Shamsi air base in southwestern Balochistan province on the Afghani border – an order which the US military have obeyed. On Monday it was reported that Pakistani border guards had taken control of the Shamsi base after 50 American personnel vacated it, with their equipment.Though the Shamsi base was used as primarily as a facility to co-ordinate drone strikes against militants, the expulsion of US personnel was not expected to seriously interfere with US drone attack capabilities in the region.The base has been in use since 2001 when the government of Pervez Musharraf approved its lease to the United States. US-Pakistani relations have been deteriorating rapidly since May this year, when the US successfully conducted an operation to assassinate Osama bin Laden on Pakistani soil without informing the Pakistani government.  The dispute also threatens hopes of putting an end to the Afghan war. The Pakistani PM turned down personal invitation from Afghan President Hamid Karzai to join peace talks in Bonn, Germany, last Monday.
You can share this story on social media: