At least 4 Pakistanis killed, 50 injured as rockets hit near Peshawar airport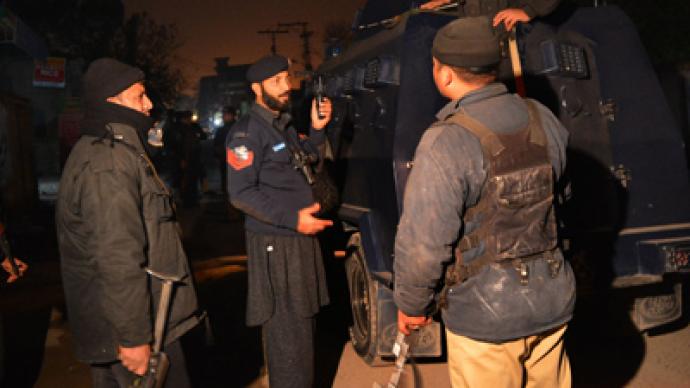 At least four people have been killed and more than fifty injured after rockets and gunfire from an unknown direction hit the airport near the Pakistani city Peshawar.
Three of at least five rockets fired into Bacha Khan International Airport in Pakistan have exploded killing four people and injuring dozens, Pakistani medical officials report as cited by AFP.The attack was immediately followed by a heavy gunfire from as of yet unidentified attackers.The airport has been sealed off by security forces, and a state of emergency declared.There are no reports on the situation inside the airport but hospital sources have confirmed five deaths and at least 25 injuries, some of them critical.The gun battle between security forces and militants is still going on, a senior government official reported.A statement from the Pakistani Air Force said that unknown terrorists attacked the airport but were driven back by security forces. The statement added that they are conducting a search and clearance operation until those responsible for the attack are eliminated.No group has yet claimed responsibility for the attack, but the region has seen regular Taliban and al-Qaeda-linked attacks against government security forces in recent months.Peshawar is a semi-autonomous tribal region on the border with Afghanistan and is a sanctuary for Taliban and al-Qaeda militants.
You can share this story on social media: