14yo schoolgirl activist shot in head by Pakistani Taliban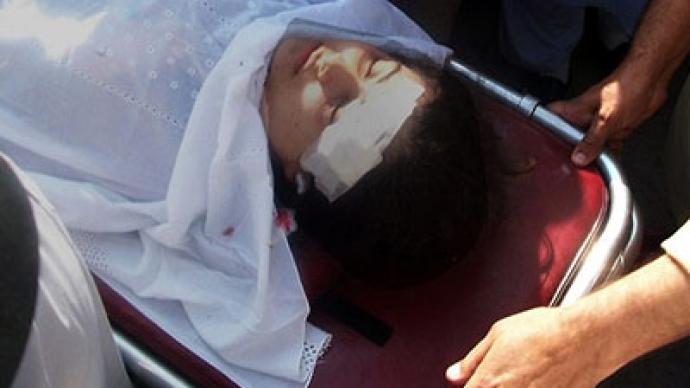 The Pakistani Taliban confirmed that one of its members shot and gravely wounded a 14-year-old schoolgirl who earned attention for speaking out against the group.
Surgeons say that they have successfully removed the bullet from the 14-year-old and that she is now in a stable condition.Malala Yousufzai was shot in the head and neck when militants fired on her school bus on Tuesday. The bus was about to leave the school grounds in the city of Mingora when a bearded man approached it and asked which one of the girls was Malala, said Rasool Shah, the local police chief. Another girl pointed to Malala, but the activist denied it was her and the gunmen then shot both of the girls. Later that day, the Taliban claimed responsibility for the incident in the Swat valley, northwest of the capital Islamabad. Taliban spokesman Ehsanullah Ehsan told Reuters his group was behind the shooting."She was pro-West, she was speaking against Taliban and she was calling President Obama her idol." Malala was shot twice — once in the head and once in the neck — but her wounds were not life-threatening, according to Tariq Mohammad, a doctor at the main hospital in Mingora. Security forces have cordoned off the hospital. Condemning the attack, Prime Minister Raja Pervez Ashraf said: "We have to fight the mindset that is involved in this. We have to condemn it… Malala is like my daughter, and yours too. If that mindset prevails, then whose daughter would be safe?"The attack has also been condemned by most of Pakistan's major political parties, TV celebrities and human rights groups including the Human Rights Commission of Pakistan (HRCP) and Amnesty International.Yousufzai became famous for speaking out against the Pakistani Taliban at a time when even the government seemed to be appeasing the hardline Islamists. She was nominated for the International Children's Peace Prize for a blog she wrote anonymously for the BBC website. She also won the National Peace Prize in Pakistan, was honored with a school named after her, and quickly became an outspoken critic of the Taliban and public advocate for peace.
You can share this story on social media: