18 dead, many more wounded after gunmen attack passenger bus in Pakistan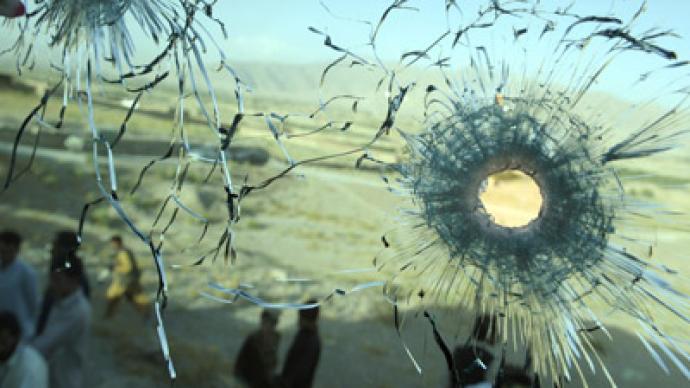 Masked gunmen opened fire on a passenger bus in southwest Pakistan, killing at least 18 people and wounding many others. The bus, which was parked near a petrol station, caught on fire, triggering a massive inferno.
­Senior local official Abdul Mansoor Kakar told AFP that four gunmen opened fire on the van with automatic rifles.

"At least 18 people have been killed in the fire. The dead included seven women and four children sitting in the passenger van," Kakar said.
The gunmen also caused petrol drums standing nearby to ignite, which led to a massive fire.

Eleven of the 18 bodies have been identified, but hospital officials said that some were so badly burned that identification was very difficult.
The incident took place in the outskirts of Khuzdar, around 250 kilometers southwest of Quetta, the capital of the Baluchistan province.
Baluchistan is one of Pakistan's most impoverished and dangerous provinces, despite having the country's largest gas and oil reserves, and it is plagued by sectarian violence as well as attacks by Taliban militants and separatist insurgents.
There was no immediate claim of responsibility for the attack.