'I'm feeling lucky': Pakistan to Google extremists
Published time: 15 Jun, 2012 13:33
Edited time: 16 Jun, 2012 01:34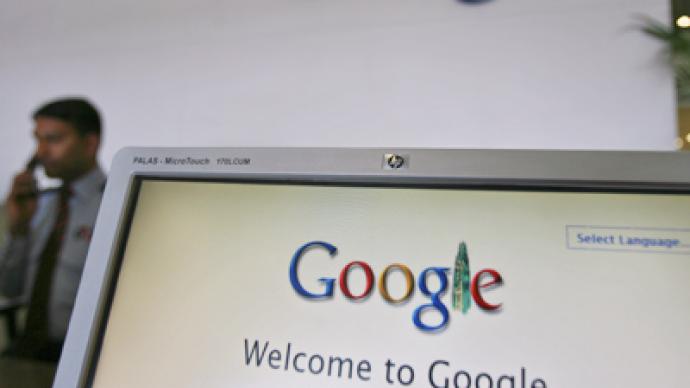 Pakistan will employ the help of Google to track down militants in the country's troubled border zones. Security checkpoints have thus far been unable to control the influx of insurgents that slip into Pakistan from neighboring Afghanistan.
"We must use the latest advances in information technology to gather information on the movements of militants on both sides of the Afghanistan-Pakistan border," said PM Gilani in a meeting with Google's Executive Chairman Eric Emerson Schmidt.

He stressed that over 40,000 people cross the Afghan-Pakistani border every day and it is impossible for authorities to keep tabs in some areas because of rough terrain.

Schmidt for his part stressed the importance of the construction and maintenance of databases to aid in the fight against insurgency.

Google is currently looking at setting up Universal Service Centers at every union council throughout Pakistan.

"The aim of these centers is to provide Government-to-Citizen and Government-to-Business services acting as an IT hub in rural areas. I would also like your support to make these centers successful," the prime minister said.

The Pakistani PM views the initiative as a way to create new jobs and to bring access to information technology to some of the more far-flung regions of the country.

Gilani said that the government had already invested billions of rupees recently in providing broadband connections to rural areas.

Google had previously run into some stumbling blocks in Afghanistan after it did not comply with government orders to restrict content available through Google, including YouTube, which was blocked in the country in 2010.

The government had also requested the Google just down internet accounts used and operated by terrorists.